The Sinclair ZX Spectrum Vega+ has an October release date
Retro.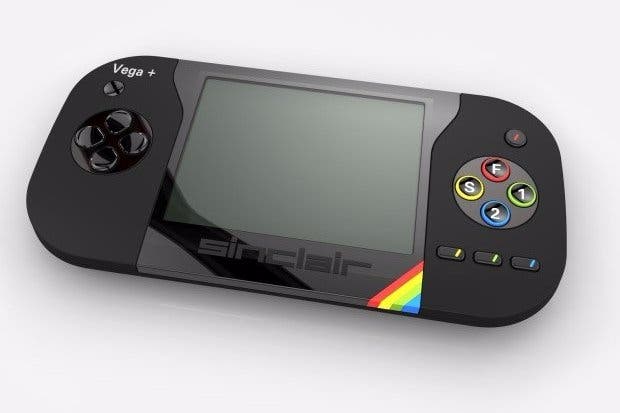 The Sinclair ZX Spectrum Vega+ comes out on 20th October for those who backed its IndieGoGo campaign at the £100 mark, according to the company behind it.
The crowdfunded retro recreation comes with 1000 licensed games built in, Retro Computers Ltd said.
The Vega+ raised £366,655 on IndieGoGo, 367 per cent of the target. It had been due out this month, in September, so the October release amounts to a delay. But Retro added that it expects the Vega+ to be sold online in time for Christmas 2016.
I reported on the Vega back in July, after I heard troubling reports of resignations and potential lawsuits.
This had to do with a company called Cornerstone Media International Ltd., which claimed it was behind the national sales release of the Vega. Cornerstone told me that the contact between itself and Retro had been terminated because of on-going legal disputes between various parties, including the ownership of the intellectual property on both the Vega and Vega Plus.
All this after Retro Computers' managers had a falling out back in April. Then, two of the directors, Chris Smith and Paul Andrews, quit due to "irreconcilable differences" between them and the last remaining director, David Levy.
Dr David Levy, according to marketing material, is a British "International Master" of chess who is President of the International Computer Games Association and the founder of the Computer Olympiads as well as the Mind Sports Olympiads. He's written more than 50 books on computer games, A.I. and robotics. According to Levy's bio, "He is not only interested in computers and games, he also adores cats."
In July, Retro told me it was taking legal action against Cornerstone, casting doubt on the proposed September launch of the Vega+. Now, it appears as if the launch is going ahead. Retro said an event is planned to take place at the Beeston, Nottinghamshire headquarters of Vega and Vega+ manufacturer SMS Electronics.
And Retro added it has a new sales and marketing partner "who won the account after a lengthy four-way selection process".
Here's a new quote from Levy: "For the past five months our company's new management team has spared no effort to bring the Vega+ into production under very difficult circumstances, and to secure Vega+ a sales and marketing agreement with a substantial company in the consumer electronics field.
"We are very confident that with the manufacturing strengths of SMS and the worldwide reach of our new sales and marketing partners, the Vega+ will be a huge and long-lived success."