The Sims 4 now lets you make pools
Some of which may be haunted.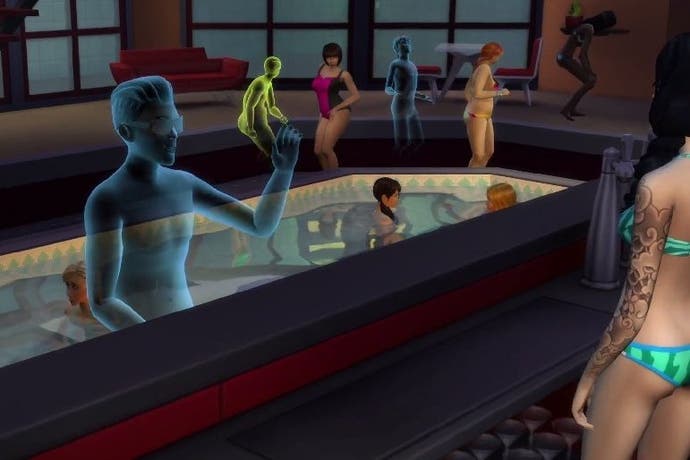 The Sims 4 has patched in pools, so even when it's grey and dreary out we can virtually live a life of summertime fun.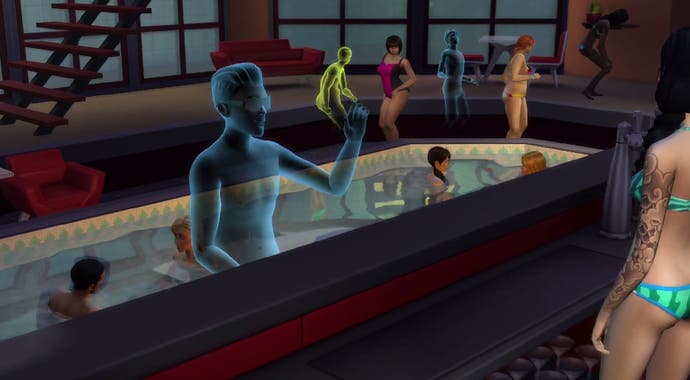 Pools were one of The Sims 4's most glaring omissions at launch given their presence in previous titles. But now all is right in the world and you can dress your sims up in swim trunks, bikinis and more (or less).
You can build your own pool on any floor of your virtual home and design it with the drawing-based Pool Tool.
Be careful though, as prolonged exposure to water may lead to drowning, which will result in your sims becoming ghosts doomed to an eternity of kicking it at pool parties.
For the full list of updates, head on over to The Sims 4's patch notes.