The Simpsons does esports this weekend and it's LOL
E My Sports.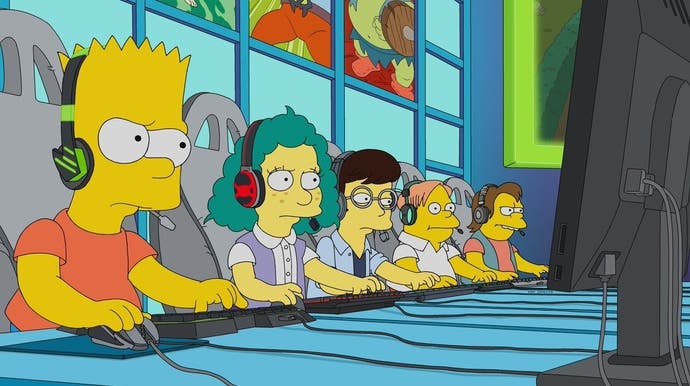 The Simpsons has noticed esports and now there's an esports episode of The Simpsons.
E My Sports, which broadcasts Sunday, 17th March in the US, sees Bart try his hand at becoming an esports star, with Homer his coach. Here's the official blurb:
"As Bart begins to excel in video game competitions, Homer discovers a passion for coaching him. Lisa attempts to bring Homer back to reality, but the plan causes chaos."
Apparently the people behind The Simpsons, which is now in its 30th season, remarkably, consulted with League of Legends maker Riot Games to get esports right. But Bart and co don't play League of Legends in the episode. Rather, they play a game called Conflict of Enemies, but it's very much a League clone.
If you're wondering how it ends up, the clip below gives you an idea. At one point, the shoutcaster says, "hold on a minute, Bart Simpson has not given the GG!"
LOL.