The Simpsons Arcade PlayStation Network delayed
UPDATE: Delay so launch is "in-line with game's release on XBL".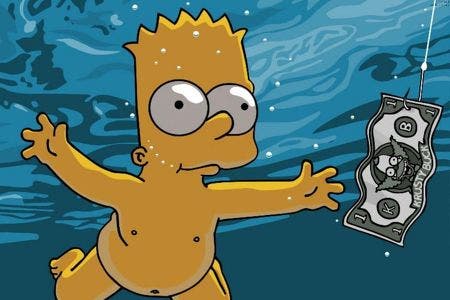 UPDATE: Sony has explained the delay of The Simpsons Arcade.
"Konami have contacted us this morning and informed us that The Simpsons Arcade will need to publish on February 8th to be in line with the game's release on Xbox Live Arcade and in SCEA," Sony's Ross McGrath wrote on the EU PS Blog.
"Unfortunately, this is not something I have the power to change and it means you won't be able to get your hands on The Simpsons until next week - February 8th.
"Believe me, I'm as disappointed as you are. The game will still be available for four weeks, so the new removal date will be March 7th, when we refresh the Plus update.
"The rest of the February Plus refresh will go ahead as planned and we will keep Back to the Future: The Game in there for one extra week so you're not flying 'gameless'."
ORIGINAL STORY: The launch of The Simpsons Arcade on PlayStation Network has been delayed, Sony has announced.
The retro classic was supposed to go live today for PlayStation Plus subscribers. No explanation for the delay was given.
"Sadly, we are now unable to publish The Simpsons Arcade until next week, Wednesday 8 February, and not today as listed," reads an update on the EU PlayStation Blog.
"We apologise for getting you excited about playing it too early but, rest assured, it will still be available to PS Plus members at no extra cost for a full four weeks."
Sony has extended the 100 per cent discount on Back to the Future: The Game for an additional week "by way of small compensation".