The saga of Wrexham in FIFA 22 just took a weird turn
UPDATE: Confirmed in Rest of World.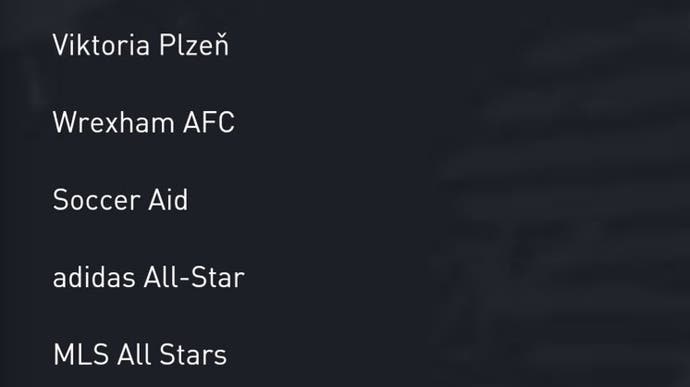 UPDATE 13TH SEP 2021: EA and Wrexham have announced the club is playable in FIFA 22 via Kick Off mode.
Confirmation comes alongside a video message from Wrexham's celebrity co-chairmen, Ryan Reynolds and Robert McElhenney, in which the pair confirm Wrexham can be found in FIFA 22's Rest of World category (the National League isn't in the game):
EA said it had signed a multi-year partnership with Wrexham that will see the company support the club's work off the pitch via an initiative with Wrexham Glyndwr University, and the provision of a community lounge at the Racecourse Ground in the future.
Wrexham executive director Humphrey Ker said: "There are only a small number of brands within football that can be classed as iconic and that every club wants to be associated with. Everyone is truly excited about Wrexham joining FIFA 22. The co-chairmen talked about making Wrexham a global force when they became its custodians and are now able, with our fans, to take on the Rest of the World, as part of that journey."
ORIGINAL STORY 11TH SEP 2021: Non-league side Wrexham were rumoured to be in FIFA 22 for months before EA confirmed their addition yesterday via a list of all the teams in the game.
Now, though, Wrexham are no longer on the list - and EA hasn't said why.
Wrexham were set to become the first non-league team included in FIFA after EA published the list yesterday. Wrexham was listed as one of FIFA 22's Rest of the World teams (FIFA 22 includes the top four tiers of English football by default).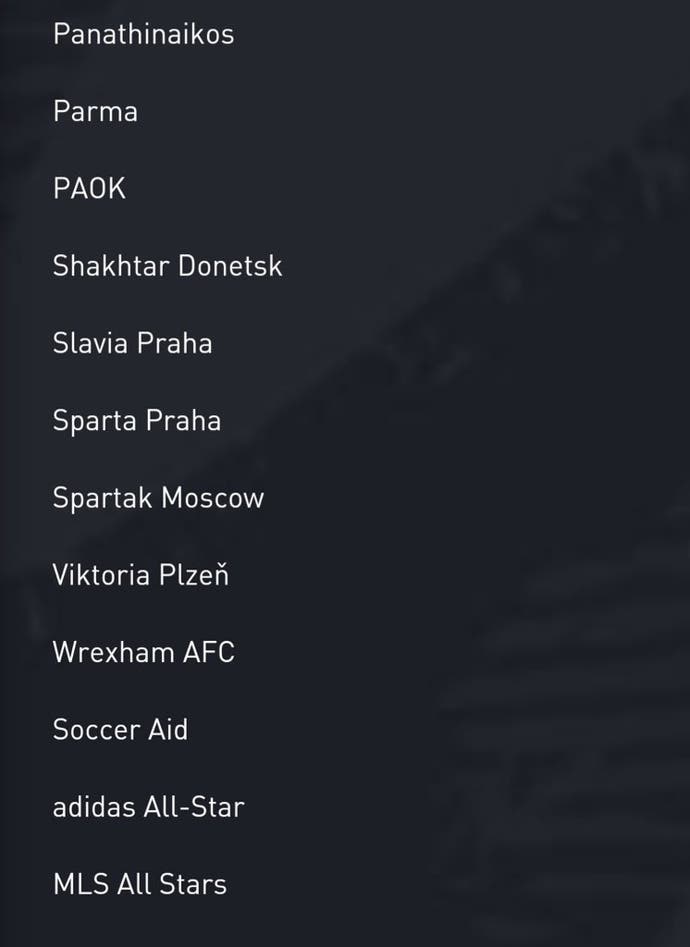 The National League club was rumoured to make it into FIFA 22 for months, in large part due to the 2020 takeover of Wrexham by Hollywood actors Ryan Reynolds and Rob McElhenney. Reynolds, who plays Deadpool and Free Guy, is from Vancouver Canada, the city in which FIFA is developed.
There's another link between EA Sports and Wrexham: former Wrexham defender Shaun Pejic, who is now a producer on FIFA in Vancouver.
So it was no surprise to see Wrexham on EA's official list of clubs in FIFA 22. But it was surprising to see Wrexham pulled off the list, without any comment from EA, soon afterwards.
Did the list spoil some elaborate, viral-chasing announcement between EA Sports and Wrexham, an announcement that aims to capitalise on the club's new-found fame? Perhaps a video message from Deadpool himself is in the works? Did EA break its own embargo?
And how did Wrexham's inclusion in FIFA 22 come about in the first place? I imagine there are a fair few rival National League clubs who would love to feature in the hugely popular game, too. What about them?
"More information to come soon," is all I was told when I asked an EA rep about it this week.