The Room 2 slated to tear apart iPads next month
iPhone and Android versions due early next year.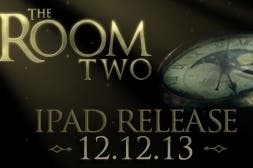 The Room 2, the sequel to Fireproof Game's award-winning mysterious puzzler (with the dubious honour of sharing a title with Tommy Wiseau's astounding train wreck of a film), is coming to iPads on 12th December, the developer has announced over Twitter.
iPhone and Android versions will follow in early 2014. According to PocketGamer, the sequel will be priced at £2.99 / $4.99.
Until then, fans of the first game would do well to remember that it received a free epilogue in late August as a title update, so if you haven't checked that out already, you've got just over three weeks to catch up.