The Rogues Gallery stars in new Batman: Arkham Knight trailer
Scarecrow! Two-Face! The Riddler! Harley Quinn! Poison Ivy! More!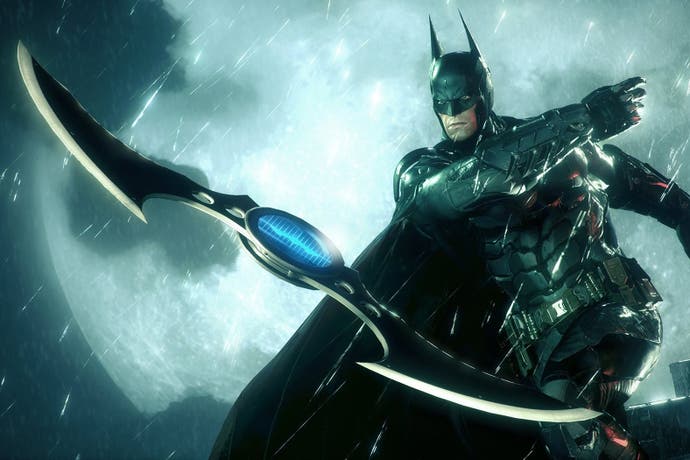 Rocksteady's Batman games are known for leaning heavily on the Caped Crusader's Rogues Gallery of super-villains, and it looks like Arkham Knight will be no different.
Warner released a new trailer for Batman: Arkham Knight, called "Gotham is Mine", which provides us with a good look at the character designs of Gotham's infamous bad guys.
Chief troublemaker is Scarecrow, who alongside the mysterious Arkham Knight is causing all sorts of trouble. But we also get an eyeful of Two-Face, Penguin, Riddler, the Arkham Knight, Harley Quinn and Poison Ivy.
It's Ivy who reveals that Scarecrow called a meeting to discuss taking control of Gotham. Things went downhill from there, as you'd expect, and now Batman has to clean up the mess.
Overnight we reported that Batman: Arkham Knight had been rated an M [17 or older] by the US ratings board ESRB - the first in the series to do so. The video, below, confirms a PEGI 18 rating for the game in Europe.
Batman: Arkham Knight is due on 2nd June for PS4, Xbox One and PC.