The PUBG developers changed the way sound works in the game but forgot to tell anyone
Now see hear.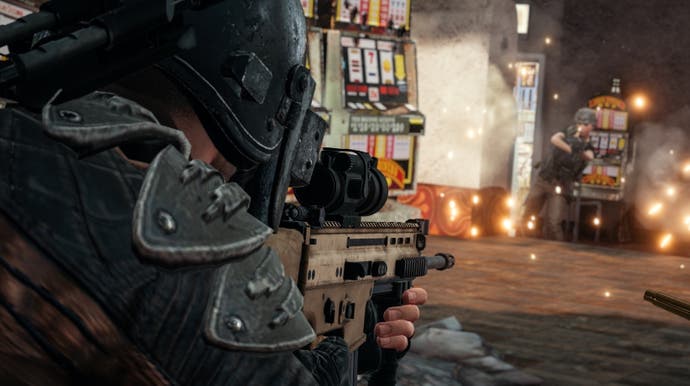 Have you noticed the way the sound works in PlayerUnknown's Battlegrounds has changed? If the answer to that question is yes, you're not alone.
It turns out, the developers of the game did change the way PUBG's sound works - but forgot to tell anyone.
"Some of you have noticed that we made some changes to the way sound works in PUBG's most recent patch," reads an update on PUBG's Steam page.
"First things first: We should have explained the change in the patch notes. We messed up here, and we hope you'll accept our apology.
"Many of you have called us out about not being thorough enough about documenting changes in the patch notes, and rightfully so. It's something we're going to try our best to fix going forward, and you guys should absolutely continue to hold us accountable when we miss something. We can and will do better."
So, what exactly happened to the game's sound? Well, it all has to do with the sounds other players' gunshots make.
The developers at Bluehole added functions to PUBG's HRTF (Head Related Transfer Function) plugin as part of the latest patch. Previously, HRTF only affected sounds related to movement, explosions and empty cartridges - not opponents' gunshots. This meant you could generally tell whether shots were being fired from your left or right sides, but it was hard to differentiate between sounds directly in front of or behind your character. You couldn't, for example, tell whether shots were coming from above or below.
The new functions fix both of these problems. Here are some before and after videos (you'll need headphones to get a sense of it):
The idea, of course, is the changes help players detect the location of enemies more effectively than before, which is a good thing for a 100-player battle royale game. Even so, some players have complained some sounds feel weird or garbled. Bluehole said it will keep an eye on feedback and keep making updates to PUBG's sound system, as well as add options that'll let you customise your sound settings "on a more granular level".
And next time, it'll tell players it's changing the game before the changes go live.