The PS Classic is now £40 at Amazon
The retro console falls further in price.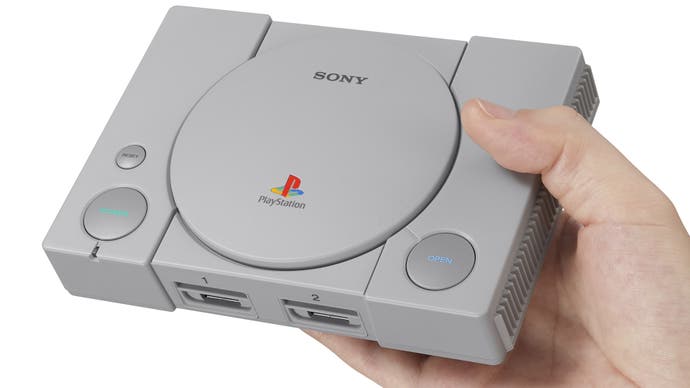 Sony's less-than-perfect attempt to jump on the retro console bandwagon has dropped to new low price.
Right now, you can get the PS Classic for £40 at Amazon UK.
Or slightly less, in fact, if you purchase through one of the other Amazon-fulfilled sellers who have taken an extra few quid off that discounted price.
It's a far cry from the £90 price point the retro console launched at back in December 2018. A PlayStation Classic is also $36.99 in the US.
The price drop makes a lot of sense when you consider that, in the world of mini consoles, the PS Classic hasn't fared as well as Nintendo or Sega's offerings. In Digital Foundry's PS Classic review, they found it offers a great library of games but is extremely poor at emulating them.
Nevertheless, it could be worth a go at this lower price if you've been considering it to play Final Fantasy 7, Metal Gear Solid or Syphon Filter again on something that looks and feels like the original grey box.
For something superior, Digital Foundry reckons the Mega Drive Mini is the greatest retro console yet. That still proudly sits at around the £60 mark.
If we ever catch an offer on that, though, you can be sure we'll let you know about it over on Jelly Deals. While there, you'll also find our picks for the best PS4 external hard drive and where you can find a cheap PS Plus deal.