The people behind Train Simulator are making a fishing simulator
Clickbait.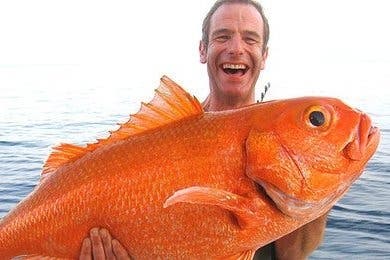 The people behind the Train Simulator series are making a fishing simulator - and it may support virtual reality.
Dovetail Games, née RailSimulator.com, based in Chatham, Kent, just announced Dovetail Games Fishing, which "will take advantage of the very latest technologies available to deliver a game that is at the cutting edge of game design, both in visuals and playability". It's due out late 2014 on PC with "more formats" to follow.
In the game you start with the selection of equipment and rigs based on the type of fishing and objective. You then survey your preferred location, take to the waters edge, then prepare your gear.
The casting and reeling mechanic is called "Total Cast Control", which sounds like something Robson Green would say in Extreme Fishing (you have to make an X with your arms when you say this).
Dovetail Games Fishing will initially specialise in fishing for carp, but will expand to include bass and fly-fishing across more locations. An Extreme Fishing expansion is in the works (it isn't).
The developer is even considering adding virtual reality headset support. Executive producer Rob O'Farrell said: "We're also exploring ways of combining this with the latest VR technology to give players the perfect way to experience the thrill of stalking, casting and landing fish."
With its use of the Unreal Engine 4 for the fishing game, the developer said it was laying the foundation to grow the Train Simulator franchise using the same technology in the future.