The original Xbox's oversized "Duke" controller has been revived, and returns this March
Huge news.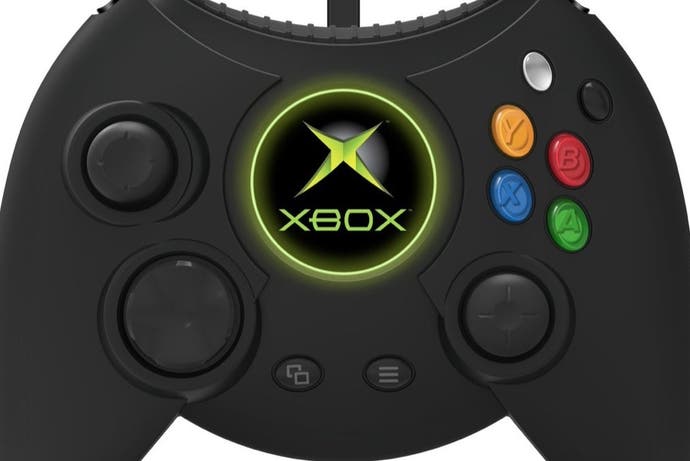 The original Xbox's infamously oversized first controller - affectionately known as The Duke - has been revived, and returns this March.
Its surprise revival is the work of Seamus Blackley, often referred to as the father of the original Xbox, and peripheral manufacturer Hyperkin. But why resurrect a controller that's often cited as one of the worst in console history?
In an interview with Cnet, Blackley has attempted to answer that question, shedding some light on the genesis on this most unlikely of projects. It all began, says Blackley, after he shared an old photo of The Duke on Twitter. "I discovered to my horror and fascination that The Duke was an object of nostalgia and comfort and happiness and childhood memories, and all these people with big hands saying it was the only controller that was comfortable".
According to Blackley, "One of the guys who follows me on Twitter tweets that we should reissue it ... it got nearly 2,000 likes and retweets." And from there, the wild idea to revive this most vilified of retro controllers was born.
To the apparent surprise of almost everyone, Microsoft (thanks in large part to head of Xbox Phil Spencer's enthusiasm for the project) gave its approval to revive The Duke. "It's unlike anything that's happened in games before," says Blackley, "It's f****** remarkable. I don't know a lot of brands that would rerelease an unpopular product from the past ... and Phil, I think correctly understands that it sends a message. He understands that it sends a message about how serious Xbox is about its heritage, and about the fans."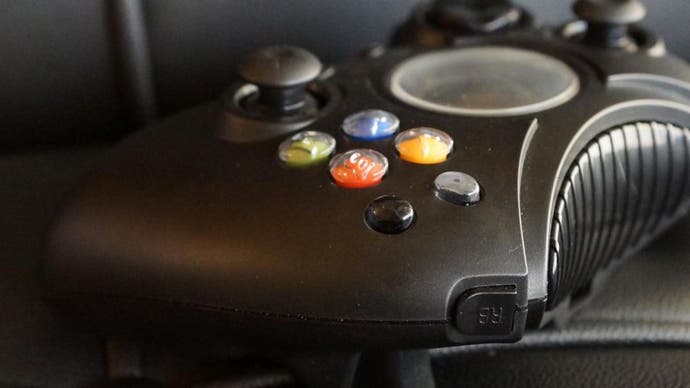 The new Duke that fans will soon be able to purchase isn't exactly the same as the original, however; although the form factor and button placement is near-identical, a few tweaks have been made. For starters, it has lost the original memory card slots, and now features a USB cable to connect it to an Xbox One or PC. What's more, the new version has seen the addition of two tiny bumper buttons to make the controller compatible with modern games.
Its most notable addition, though, comes in the form of a new OLED screen beneath the large round "jewel" button in the centre of the controller. Now, whenever you press the button, the classic Xbox startup animation will play. This, says Blackley, is a feature he wanted in the original Duke from the beginning.
The new Duke will be compatible with Xbox One and PC at launch, which is expected to happen in March. And if you're tempted to reacquaint yourself with the original Xbox's only-occassionally-beloved brick controller, it'll set you back $69.99 USD or around £50.