The original DOOM is £1 on PC and Xbox
Or you can get the entire franchise for £35.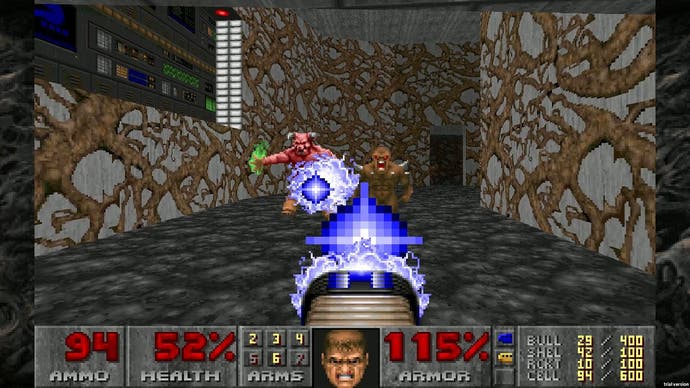 From Tolstoy to Tolkien, sometimes it's good to go back and sample the classics. You know, for educational purposes. And when it comes to gaming, it doesn't get much more classic then Doom. Though it spawned in the early days of home console history, the series has proved enduring, with the most recent instalment coming out just this year.
Right now, Steam and Microsoft are both offering the original 1993 title for just £1.19. The port comes with the spooky Thy Flesh Consumed expansion pack, plus 4-player deathmatch and co-op. The multiplayer options are all local, which is a shame in these locked down times, but you can at least rope your flatmate / spouse / offspring in for some demon killing fun.
The port is available for PlayStation and Switch, though it's still full price on those storefronts. You can also get the crazily huge DOOM Franchise bundle for £35 on Steam, which includes all the classic games as well as the current bloodsoaked reboots. If you fancy a proper trip down memory lane, Doom Classic Complete (including Doom II and the severely misnamed Final Doom) is down from a tenner to £2.99.
For more violently good deals, head over to the Jelly Deals Twitter account, where we're posting the latest bargains as well as updates on PS5 and Xbox Series X stock.