The Netherlands declares some loot boxes are gambling
Tells publishers to modify them.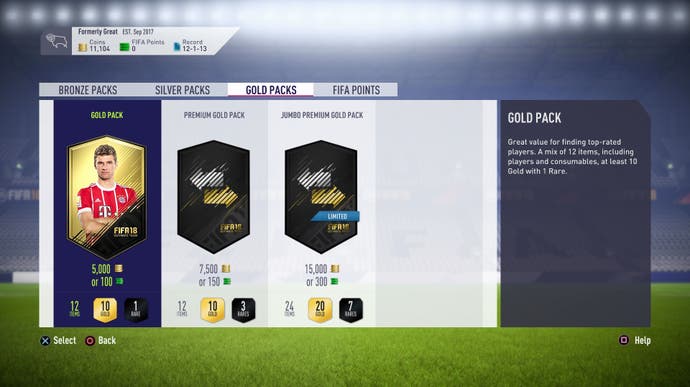 The Netherlands has determined some loot boxes are gambling - and warned video game publishers to modify their loot boxes to remove "addiction-sensitive" elements before mid-June.
The Dutch gaming authority said it had looked into loot boxes in 10 games (it sounds like they picked the 10 most popular games on Twitch), and found four contravened its Betting and Gaming Act. It said the content of these loot boxes was determined by chance and, crucially, the prizes could be traded outside of the game. Therefore, the prizes have a market value.
"Offering this type of game of chance to Dutch players without a licence is prohibited," the Dutch gaming authority concluded.
The gaming authority did not reveal the four games it found to contravene its Betting and Gaming Act, but that didn't stop Dutch broadcaster NOS (thanks, Dutch News) from naming and shaming FIFA 18, Dota 2, PlayerUnknown's Battlegrounds and Rocket League.
These games are interesting in that they do not facilitate the sale of virtual goods for real world money within the games themselves, but that doesn't stop people from making money from the loot box items elsewhere. As I've reported, with FIFA, you can most definitely cash out.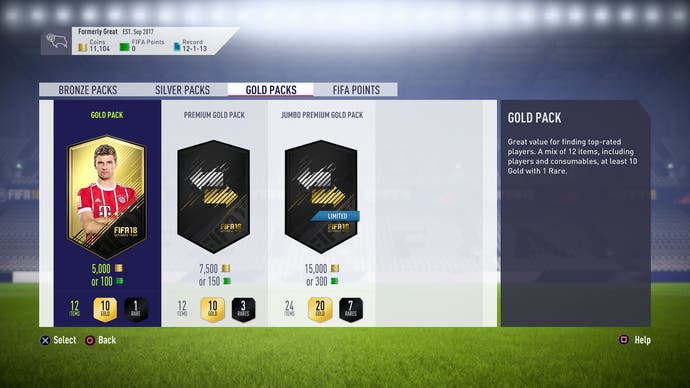 So, it sounds like these four games now need a gambling licence to operate in the Netherlands. But there's a more general addiction warning about all loot boxes in video games. The gaming authority said "all of the loot boxes that were studied could be addictive".
"Loot boxes are similar to gambling games such as slot machines and roulette in terms of design and mechanisms," it said.
As a result, the gaming authority demanded publishers and developers modify loot boxes with "addiction-sensitive" elements. That is, they must remove "almost winning" effects, visual effects and the ability to keep opening loot boxes quickly one after the other. They must also implement measures to exclude vulnerable groups or demonstrate the loot boxes on offer are harmless.
How might this work? Well, most loot boxes have fancy visual effects that help make their opening exciting. So perhaps a patch to remove these effects would do the trick. And maybe developers could add a cooldown on the opening of loot boxes to prevent people opening loads quickly one after the other.
What if the companies in question do not comply? The gaming authority said from 20th June 2018, it may "instigate enforcement action against providers of games of chance with loot boxes that do not adhere to this norm". This action includes fines or a ban.
This latest dramatic development comes after a prolonged and increased scrutiny on loot boxes, and the vociferous debate about whether they should be considered gambling. Eurogamer reported on this issue last year following the Star Wars Battlefront 2 debacle. Currently, the UK does not consider loot boxes to be gambling, but it has said it is looking into the matter further.
The Dutch situation is interesting in that it has determined loot boxes can be considered gambling - and set a deadline for change. It'll be interesting to see if EA, Valve and co comply.
For its part, the Netherlands Gaming Authority sounds pretty serious.
"To date, the supervisory body has not been able to establish that providers of the games implement control measures to exclude vulnerable groups such as minors and to prevent addiction," it said.
"The Netherlands Gaming Authority puts the protection of vulnerable groups, such as minors, first."