The Mortal Kombat movie's Liu Kang is Power Ranger Ludi Lin
High kick.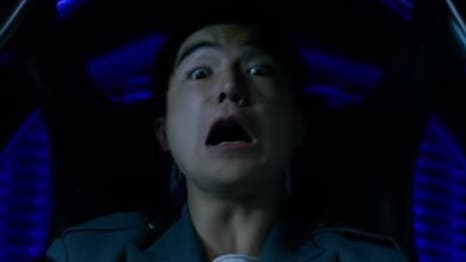 Casting for the upcoming Mortal Kombat movie has gathered pace.
Ludi Lin, who played Zack in the 2017 Power Rangers reboot as well as Murk in Aquaman, is Liu Kang.
Lin, who also played Lance in that episode of Black Mirror that was about virtual reality sex and, improbably, Street Fighter, took to Twitter to say he's well up for playing Kang in the new Mortal Kombat movie, and tipped his hat to actor Robin Shou, who played Liu Kang in the wonderful 1995 Mortal Kombat movie.
Much luv to all the MK fans button mashing that kept the series thriving. Respect to Robin Shou for portraying the OG LK. An unshakable source of pride for countless of us. Times are changing but the challenges keep coming. I'm so ready for the fight. #MORTALKOMBAT! #LiuKang

— Ludi Lin (@ludi_lin) August 17, 2019
According to Deadline, newcomer Sisi Stringer will play Mileena, and Mechad Brooks (James Olsen in Supergirl) will play Jax.
Tadanobu Asano (Hogun in Thor: Ragnarok) is in final negotiations to play Raiden.
We already knew Joe Taslim of The Raid fame will play Sub-Zero. Expect gore.
The new Mortal Kombat movie is due out 5th March 2021.