The mobile Titanfall RTS is out today
While we wait for Titanfall 3?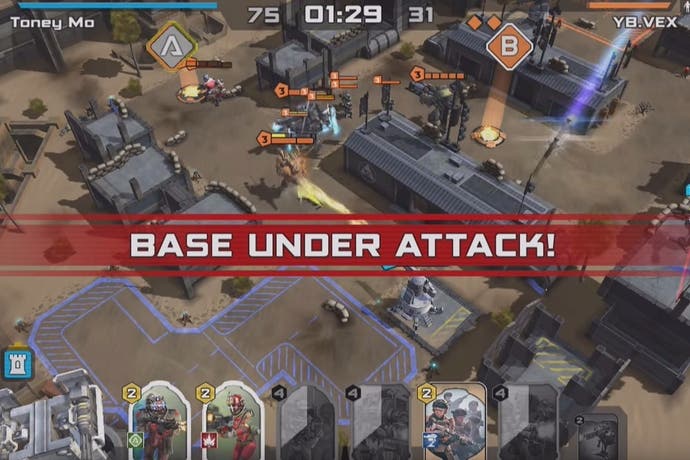 While we wait for another main game in the Titanfall series (Respawn recently said it's working on more Titanfall, so despite lower than expected sales of Titanfall 2, I reckon Titanfall 3 is on the way), there's a mobile Titanfall real-time strategy game to try.
Titanfall: Assault, which is a co-production between Respawn, Nexon and Particle City, is out today on iPhone, iPad and Android devices. You can grab it from the App Store here and Google Play here.
Titanfall: Assault revolves around fast-paced PvP battles. You use a deck of virtual cards to deploy Pilots, Titans and Burn Cards onto the battlefield. The units work as you'd expect: Pilots take on grunts and zip about the map. Titans hold lanes and smash up turrets. And Burn Cards are for support. Hardpoint Domination mode charges you with destroying the enemy base or controlling the map to win.
The video below, from YouTuber Tony Mo explains how it all works.
This being a free-to-download mobile game, there's a guild system where players work together to complete weekly objectives. Expect in-app purchases, too.