The latest Humble Choice bundle has landed and it's indie games galore
Bloodstained, Last Oasis, Superliminal and more.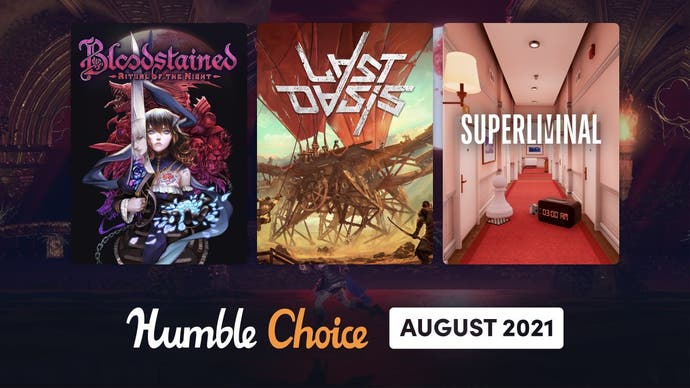 We're not sure where July went but it's that time again where Humble Bundle has dropped it's Humble Choice bundle for August 2021. If you're an indie game fan, this might be the bundle for you.
The three main highlights this month include Bloodstained, Last Oasis and Superliminal. This trio and nine other epic games- can be yours for just £8.69/$12.
Led by former Castlevania series producer Koji Igarashi, the unmissable Bloodstained: Ritual of the Night is an epic side-scrolling action RPG offering challenging gameplay and stunning art. According to Matt Wales' post, 505 Games has confirmed the game's sequel is in "very early planning stages".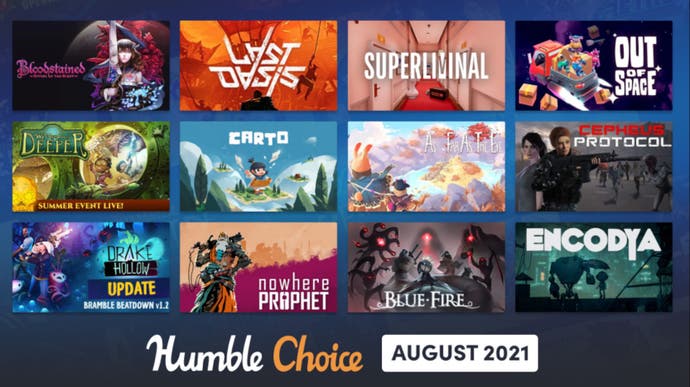 The next game featured in the bundle is Last Oasis, an open world survival crafting game that sees you gather resources, battle for survival and build wild-looking contraptions, which double up as a base and transport you across the world. While it didn't have the smoothest of launches and the developers tend to have a habit of wiping the servers, the game has interesting gameplay concepts and it's entering its 4th season on 5th August 2021 (which unfortunately for those already playing the game - means another server wipe...)
Also included is the mind-bending puzzles of Superliminal. which allows you to explore the concepts of depth perception and skewed perspectives. It can get pretty complex and the game-length isn't super long, but this original puzzle game isn't one to be missed.
The game that's caught my eye the most and tempting me to sign up is Carto. The game itself looks super-charming and I'm intrigued by the map manipulation gameplay. It's also an ideal game pick for summer. It's normally around £15-£17 alone, making this Humble Bundle well worth signing up for. It's been a surprise hit and won a bunch of rewards.
Blue Fire is another game that's been on my list to play, and one that might tick your boxes if you're after a fun indie action adventure packed with puzzles and challenging foes.
The full list of games in the Humble Choice August bundle are:
Bloodstained: Ritual of the Night
Last Oasis
Superliminal
Out of Space
We Need to Go Deeper
Carto
As Far As The Eye
Cepheus Protocol
Drake Hollow
Nowhere Prophet
Blue Fire
Encodya
As is the norm, this Humble Choice bundle will be available for the rest of the month until 3rd September. The monthly subscription service is currently £8.69 a month for the first 3 months, but you can cancel or pause your membership at any time - effectively allowing you to dip into bundles as and when you please. All games are yours to keep forever, too.
Members also gain access to a library of free games in the Humble Trove and can save up to 20 percent off Humble Store purchases.
For even more offers on games, tech and everything else you can always head on over to Jelly Deals or come follow us on Twitter.