The Last of Us Part 1 Prologue walkthrough
Everything you need to know to about surviving the opening section of The Last of Us Part 1, from escaping the house, to fleeing the city itself.
The opening section of The Last of Us Part 1 won't cause you too many problems, and its real purpose is to set the scene for the rest of the game - take your time exploring and soaking up current events. This is very much a prologue section, but you'll go through some pretty shocking scenes at the start of the end of the world.
There's not too much action in this section of The Last Of Us Part 1 in terms of gameplay, but it's arguably one of the most importnat chapters story-wise.
In case you are struggling at any point, here's how to make your way all the way through this dramatic first chapter of the game.
Prologue
Once the opening cut-scene has finished you'll find yourself taking control of a young girl. Make your way into the hallway of this upper floor and check out all the rooms. Eventually you'll come to the bedroom of the girl's father. Here you'll find a little bit of scene-setting playing out on the television. There's an explosion outside that you can look at, but after this you should move on.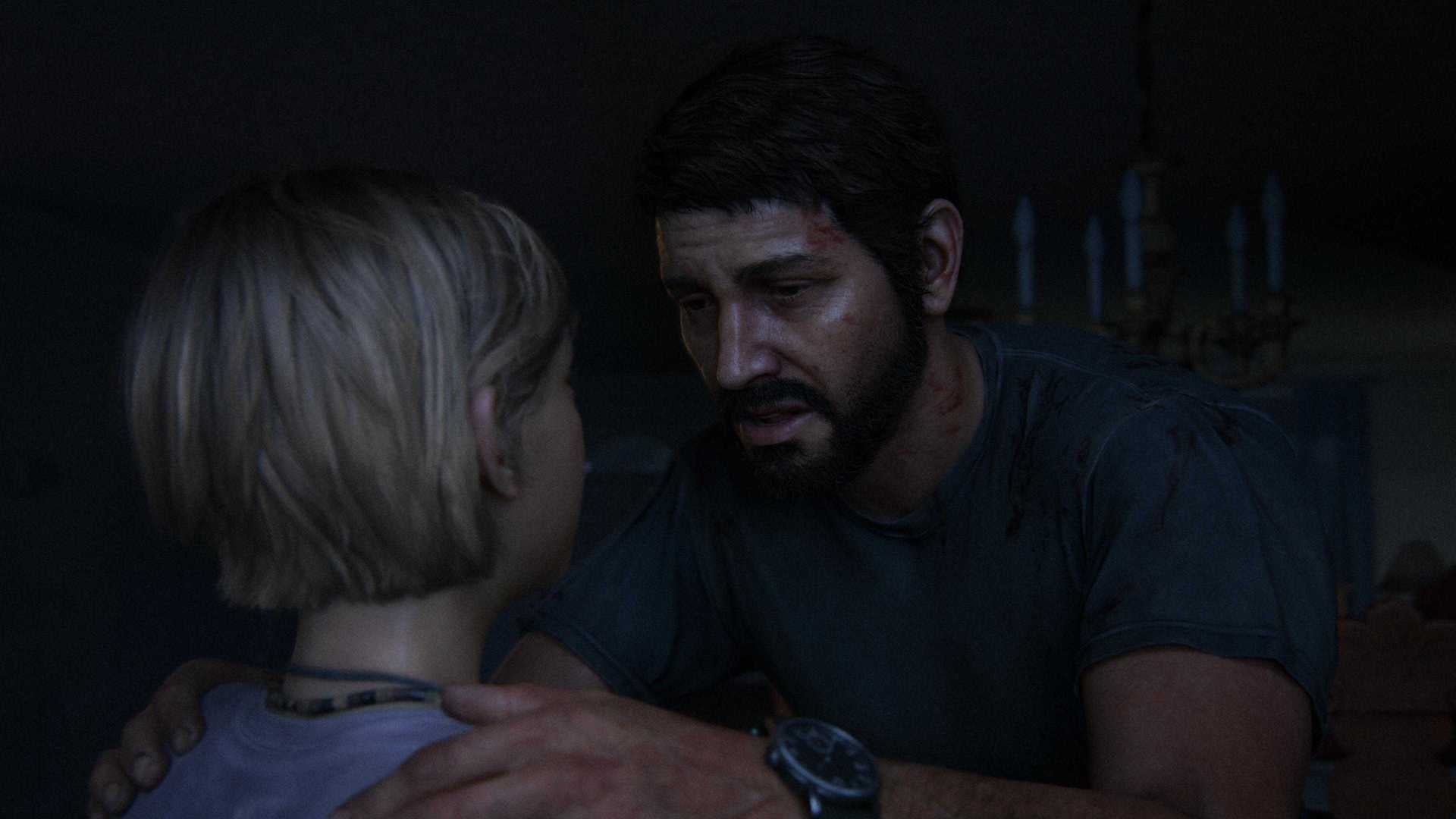 Leave the room and make your way downstairs, then walk over towards the mobile phone that's ringing nearby. Read the note attached to the fridge, then make your way to the nearby office. After talking to the girl's father, a new cut-scene will begin, and you'll resume the game again in a car.
Eventually, the car will be involved in a collision, leaving you in control of the father. Smash the car's windscreen open and grab the girl, then keep walking through the city streets, following the crowd as you go - just watch out for any explosions and fire patches as you go. Stop when you reach the cinema.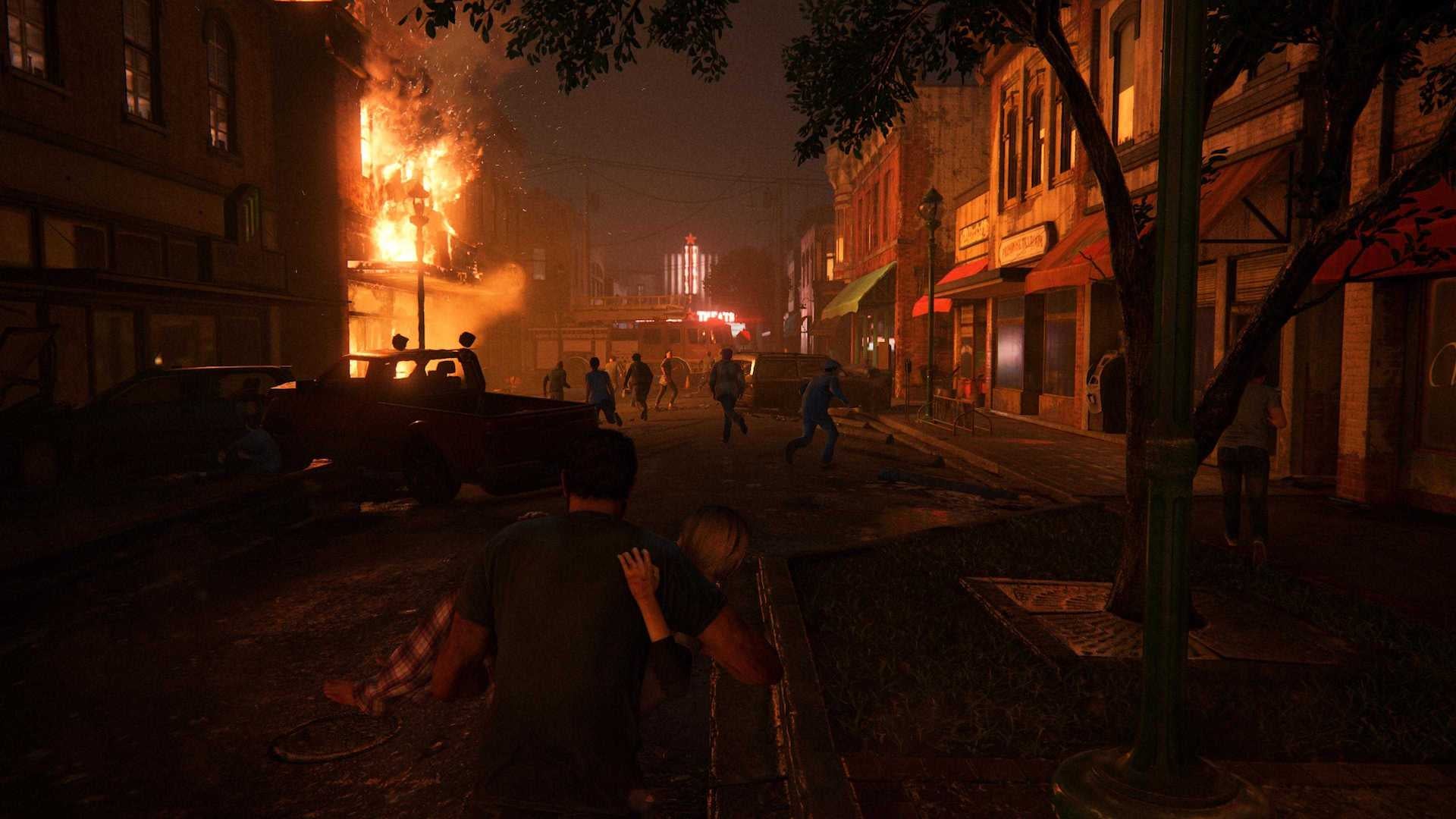 You should be able to see an alley over to your left. Head down it, but be ready to be attacked by one of the infected. Once you've dealt with the assailant, keep heading forwards until you reach a bar. Tommy will now buy you enough time to escape, so smash through the broken wall nearby, then keep running until your encounter with the army. Once the scene concludes, you'll be ready to move onto the next chapter of the game.
Head over to our The Last Of Us Part 1 Walkthrough hub for more help with the rest of the game. You'll even find handy guides on tracking down the game's many collectibles.