The greatest games you never played get their due in Bitmap's latest book
What could have been in The Games That Weren't.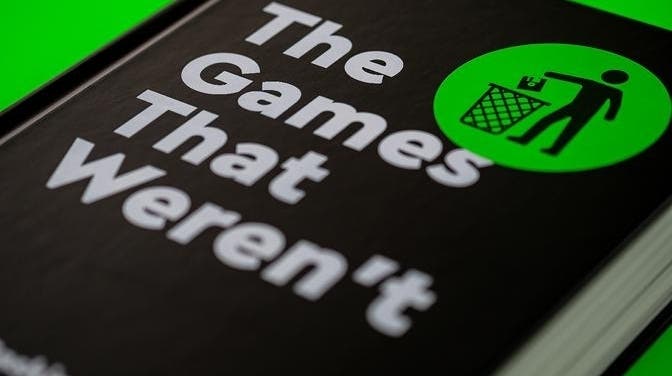 Denis Villeneuve's Dune is looking just fine, but will it ever come close to what would have been Alejandro Jodorowsky's Dune? You might have seen Frank Pavich's documentary on one of the great unmade movies, and one of cinema's greatest 'what ifs' - it was set to be a 14-hour epic with an all-star cast of Salvador Dali, Orson Welles and Mick Jagger, with H.R Giger and Chris Foss on art duties, and the story of how it all came apart is probably as engrossing as the final movie may well have ended up.
There's something about the projects that failed to launch that's endlessly fascinating, which probably explains why The Games That Weren't is one of the most engrossing video game books I've had the pleasure to read. Learning about the history of games development can be fascinating enough - learning about the history of abandoned games is something else. There's an illicit thrill in hearing tales of failed projects, as well as a chance to see the challenges faced by game creators when those challenges are at their most extreme.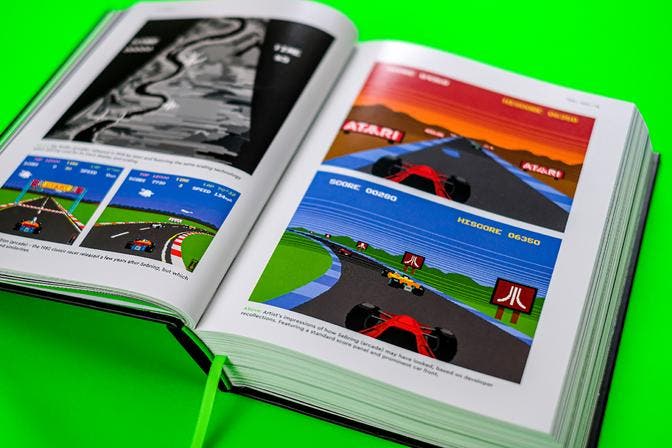 The Games That Weren't compiles some 80 of these war tales, from 1975's Blackjack to 2014's Tony Hawk's Shred Session. It's not exhaustive - by its own admission it never could be, and you won't find big name never weres such as StarCraft: Ghost, Agent or Star Wars: 1313 here. That's never a disappointment, given what is here - unfulfilled visions that were mostly new to me, and that all deserve to have their stories told.
And they're stories told with brilliant detail that's neatly imparted - I loved learning how Atari's Sebring used a VFO connected to a vertical line counter to force the illusion of perspective - and often recounted by the devs themselves. Here's Larry DeMar and Eugene Jarvis on Conquest, complete with design docs and colourful asides from Larry and Eugene. There's insight into Matthew Smith's unfinished Attack of the Mutant Zombie Flesh Eating Chickens from Mars, Sensible Software's Sex n' Drugs n' Rock 'n Roll, and here's the in-depth story behind Sandy White's Dick Special (sorry that one was too good not to type out). The anecdotes are colourful, as are the 100s of screenshots, pieces of concept art and unused promotional materials that accompany each tale.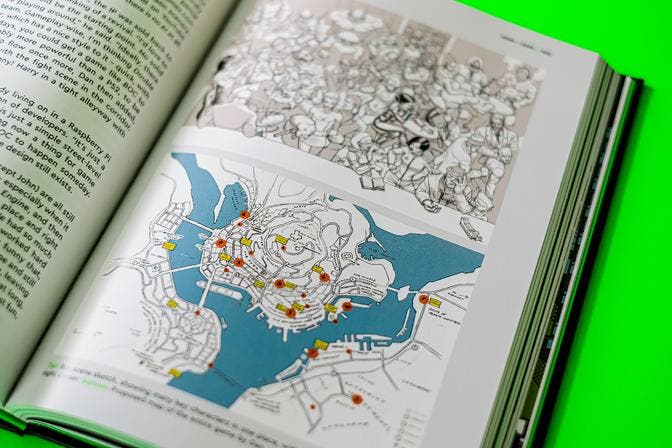 The Games That Weren't is a byproduct of a site I'm ashamed to admit had escaped my attention until now, where the book's author Frank Gasking and many others have spent over 20 years collating these tales. To see all that work distilled into one volume is a staggering thing. This not only a peek at what might have been - always fascinating in its own way - but also a series of fables about the perils and pitfalls of games development. It's a story of failures, and those kinds of stories are often the most human and touching of all - which is what makes this a video game book that's pretty much essential.