The Football Manager Documentary hints at the game's identity crisis
Passed glories.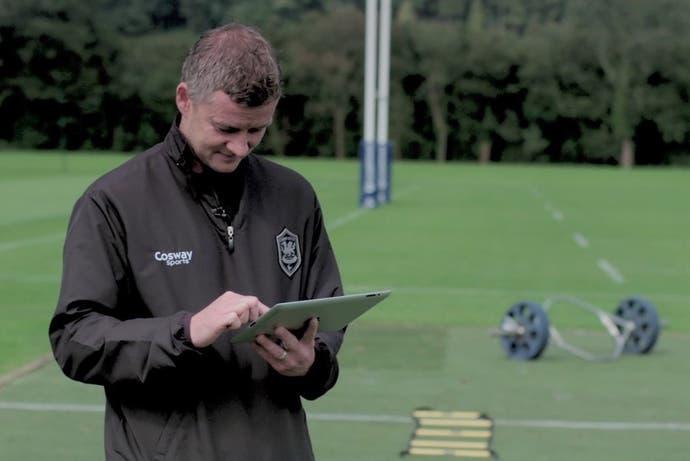 For the most part, documentaries about video games can be split into two camps. On the one hand, the likes of King of Kong, Chasing Ghosts and Ecstasy of Order take a nostalgic look at the surviving remnants of a dead culture, while on the other, films like Free to Play, Indie Game: the Movie and Second Skin look to showcase a niche interest that still burns brightly and bring that world to a wider audience.
The Football Manager Documentary, then, is something of an anomaly for the genre in that it sits squarely between these two opposing sides. First broadcast in selected cinemas a couple of weeks back and now set for an official digital release, the film, much like the game to which it pays homage, spends as much time looking back as it does forward.
Fans will appreciate this conflict keenly. It's almost impossible to think about Football Manager without harking back to its pre-Steam, pre-3D, pre-name-change legacy. And it's this connection to the past which has helped create such a unique sense of community around the game. Some of the series' biggest fans could quite happily say they've not played it for years. Others won't even know it's still being made. All could happily chat for hours about that time they won the cup final on penalties.
And this isn't the only way in which FM is unusual. Broadly speaking, it's a PC game, yet it seems completely separate from the PC gaming community. Within sports games its also an outlier - a strategy game of tremendous depth in a world of low-maintenance action experiences. The strangest thing about FM though is the fact that, despite achieving record sales in 2013 and releasing slews of improvements every year, many of its players would say its best days were far behind it.
I've often thought about how hugely frustrating this belief must be for FM's developers. The fetishisation of turn-of-the-century Championship Managers doesn't just implicitly criticise their work, it attempts to invalidate it. And it's a tension hinted at in the film. In one revealing segment, Sports Interactive head honcho Miles Jacobson, bestriding a club's training ground with the authority of a member of the coaching staff, explains how, to him, the cherished FM wonderkids of years gone by are no more than regrettable database errors.
In one sense, it's an understandable view. Every Evandro Roncatto or Mark Kerr is the result of a scouting mistake and the thousands of glorious, trophy-laden careers the pair have played out in FM's alternate universe compromise the game's claims to accuracy and realism.
Nevertheless, the admission felt strangely jarring. Wedged among various talking-heads' tales of taking Blyth Spartans to the Champions League final, or getting a shirt printed for the Newcastle youth team striker that helped fire Gateshead all the way to the Premier League, was the man in charge of it all saying such accomplishments were flawed somehow - aberrations.
This dissonance, in part, reflects just how much the game has changed since it first burst on to football-mad teenagers' PCs in the 1990s. FM's database is now used by various clubs as a real-life referencing tool, and as such it's curated with much greater care than a time when a researcher could insert a fictitious player named To Madeira and make him one of the best in the world.
This sense of legitimacy within the football community is reinforced throughout the film, with various ex-players and managers revealing how FM would eat up down-time between matches and training. Andros Townsend, showing an appropriate lack of imagination for a man whose sole purpose in life seems to be to cut-in and shoot from long distance, revealed how he always manages Paris St. Germain because he likes to spend lots of money. Ole Gunnar Solskjaer, meanwhile, reminisced about hours spent playing network games with Jordi Cruyff. I wonder what Roy Keane would have made of that.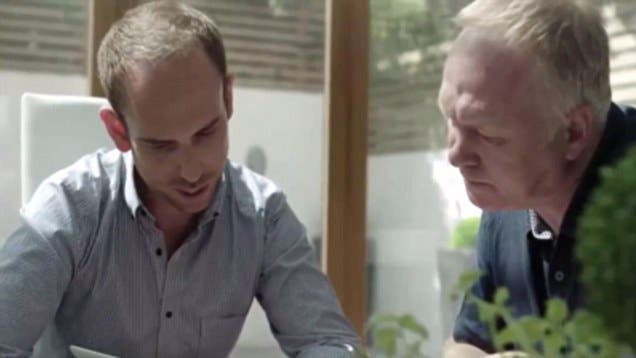 The narrative that begins in the Collyer brothers bedroom ends with the game not just participating with, but actually helping to define real-life football culture - culminating in the part it played helping to establish AFC Wimbledon. How about that for a Hollywood ending.
The thing is, what we love about FM isn't the realism, or its acceptance by scouts, or its improving player animations (to which the documentary devotes a fairly large part). What we love is the stories we share. The improbable victories and unknown youth players that go on to become world-beaters. The statue of Jack Arnott erected outside Ten Acres in Eastleigh. The approval of Alex McLeish won't help mitigate the fact that such achievements, as the game becomes more realistic, have become fewer and farther between.
FM must iterate and improve, of course, and verisimilitude is a much more tangible thing to strive for than some idea of it simply getting more "fun". But the thing we most cherish about FM is its sense of fantasy and wonder - the idea that, with the right tactics, any team can go all the way to the top. It would be sad if, with another 10 years of refinements, that dream is no longer achievable.
Football Manager is a remarkable game, one that, by stealth, has snuck the sporting equivalent of European Bus Simulator on to millions of laptops and swallowed billions of hours of our time. The story of its ascent is an inspiring one. I just hope that, when we come to celebrate the game's 50th birthday in 2042, we aren't still be talking about Tonton Zola Moukoko.