The final Resident Evil film has its first trailer
As last, time for Umbrella to close.
The sixth Resident Evil film will take the series back to its Raccoon City roots, as evidenced in the below trailer.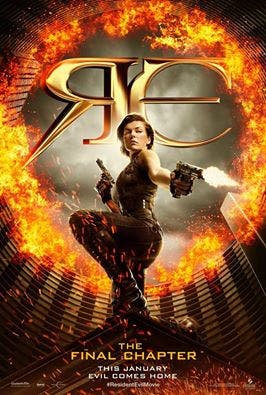 Resident Evil: The Final Chapter is due to launch in January next year and finally bring the 15-year-long movie series to a close.
The Final Chapter is once again written and directed by Paul W.S. Anderson and, unless its title is completely misleading, will finally round out the series.
Milla Jovovich's Alice and Ali Larter's Claire Redfield are both back for this concluding installment, opposite Game of Thrones' Iain Glen and Shawn Roberts as Albert Wesker.
If you're not up to speed on the series so far - well, evil corporation Umbrella are still the bad guys and... that's pretty much all you need to know.
The movies share some their characters with Capcom's game series, although the two have always told very different stories. And while the films have always focused on high-octane action, the upcoming Resident Evil 7 game is focusing on a return to the series' survival horror origins.