The exquisite A Short Hike is out on Switch today
Take a walk.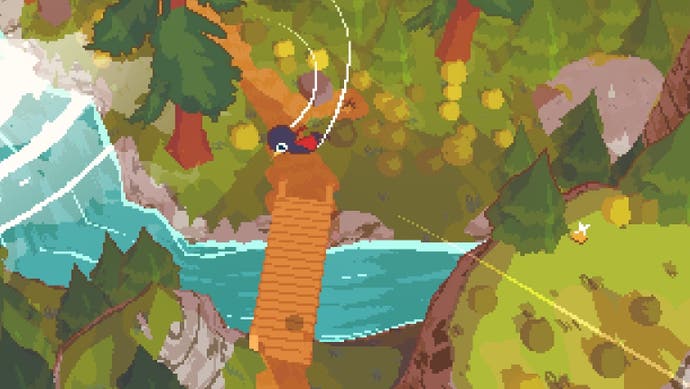 A Short Hike, one of the very best games of 2019, is arriving on Nintendo Switch today.
Adamgryu's exploration-based adventure is a compact thing, as its name suggests - you can see it through to its end in 40 minutes, which is the kind of news which gets me all excited because short games are a good thing. Christian Donlan reviewed it for us last year, deeming it worthy of a big gold 'Essential' badge.
"It's a thing of compact cheer,' he said (god you make getting pullquotes a nightmare, Donlan), "an autumnal delight filled with leaves moving from green to gold as warm waters rush and retreat against sand and stone like a slow heartbeat."
I'd been waiting for a Switch version to materialise to finally play through it all, so I'll be hitting refresh on the eShop until it arrives later today.