The Eurogamer Podcast special: Donlan talks Ancient Egypt
Anubis would be a good one.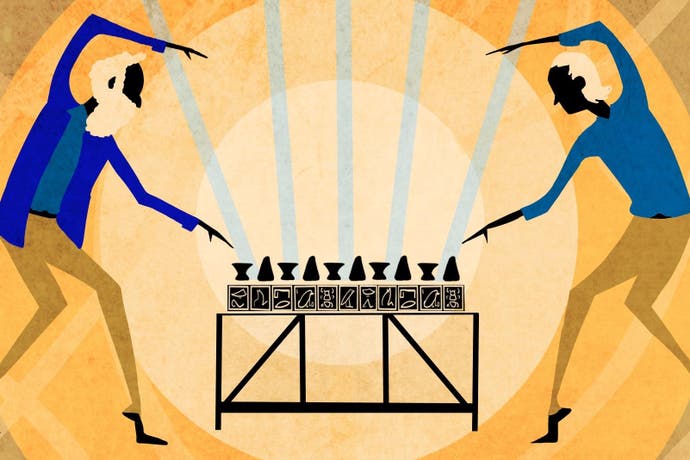 Continuing its worrying decline into posting loads and loads of clickbait, Eurogamer published 10,000 words on an ancient Egyptian board game this morning.
It's well worth a read, as Christian Donlan tells the story of Senet, a game that's thought to have been played in Egypt for more than 3000 years, despite actually being a bit naff.
Anyway, because this article is a little different to our usual output, we've recorded a special episode of the Eurogamer podcast to accompany it. You might recall that we did something similar for Wes' look at the history of Lionhead, back in May.
If you enjoyed Christian's article and want to hear a little more about Senet, or if you just want to hear him get all excitable about the British Museum, join us below!
Rather listen to this on iTunes? Alright, go on then.