The Double-A Team: Ghostbusters: The Video Game makes me feel good
I'd call that a big yes.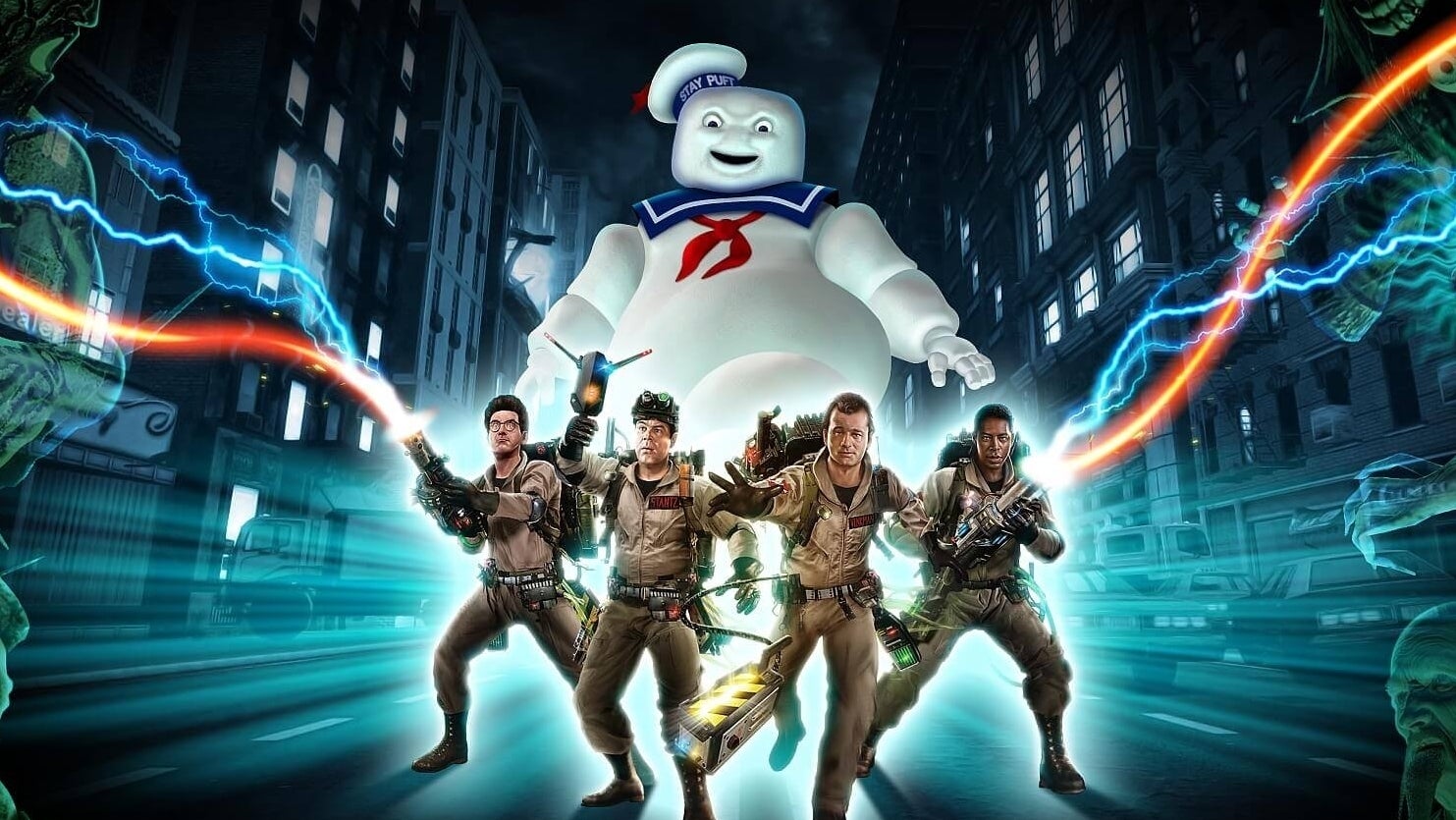 The Double-A Team is a feature series honouring the unpretentious, mid-budget, gimmicky commercial action games that no-one seems to make any more.
You can catch up with all of our Double-A Team pieces in our handy, spangly archive.
For years, a lot of the chatter around the Ghostbusters video game comes down to whether or not all the stars of the film are actually in it. There is a rumour that haunts this game, and it involves Bill Murray. Murray, the rumour goes, did not want to contribute his voice. Eventually an agreement was made: he would be in the game as long as it didn't interrupt his golfing. A mobile recording studio was created and dispatched to Murray's golf course so he could record between holes. And Murray didn't turn up.
I have no idea if this is true, but anyway it obscures a deeper truth: Ghostbusters: The Video Game is a truly glorious piece of fan service.
Honestly, this is lovely stuff, albeit clumsy and awkward as any game that was created in that period when everyone was grappling with what physics could be. The plot sort of reworks all your favourite moments from the films while moving things on, everywhere you look there are nods and in-jokes, plenty of surprising characters make cameo appearances and early on - swoon - you even get to knock around a pretty good digital version of the famous Firehouse.
Even better, though, is that, at the centre of it all is a wonderful take on the business of catching and trapping ghosts.
Forget Murray, here's something the game really had to get right: proton beams. Those angry, unpredictable arcs and scribbles of sparking light, singing everything they touch, bleaching faces with their stunning backwash, setting hairs on end. Ghostbusters (the video game) absolutely nails them. It's a thrill to set that energy loose in one of the game's cluttered, surprisingly dynamic locations, to weaken a ghost and then switch beam type to lasso them and drag them into the trap. Once the trap is open, there's that glorious sense of vacuum force, bringing everything towards the light. And then snap! It's all over and silence descends amidst the damage you have caused.
Back in the day us trainee Ghostbusters of the 1980s used to think about this stuff constantly, making traps from shoeboxes and cobbling together our own proton packs. That a video game, made so long after the films had come out, should put such effort into the feel of the thing is a perfect wonder - a wonder only matched, I would argue, by the fact that the game even opens with the correct iteration of the Columbia logo.
This isn't the best Ghostbusters game, then - there will always be a space in my heart for the David Crane version for the Commodore 64. But it's still a delight for a fan to poke their way through. And also: God, I miss Harold Ramis.