The Darkness 2 is currently free on PC
A Humble offer.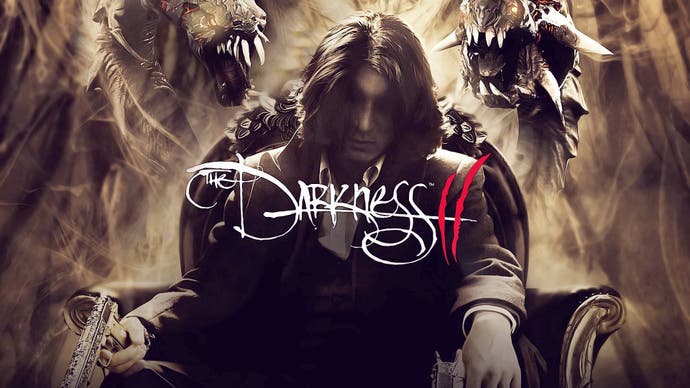 For a very limited time (just over a day and a half at the time of writing), PC owners are able to snag a free copy of what I, personally, would deem one of the most overlooked games of the last few years - The Darkness 2.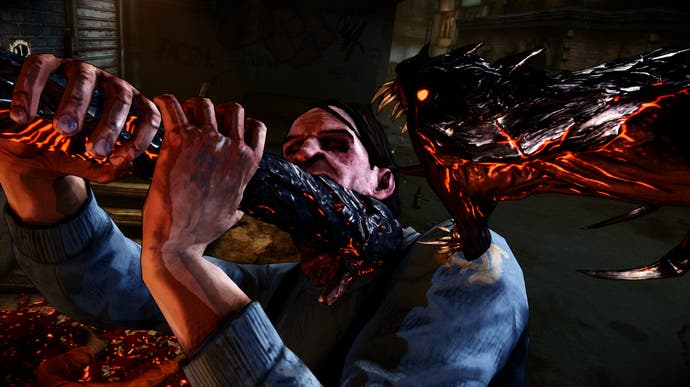 Head over to Humble today and you can claim a free copy of the 2012 paranormal mafia shooter for absolutely nothing. Your game will be delivered as a Steam key and is compatible with PC or Mac.
For those unlucky enough to have not played The Darkness 2 when it launched, the game tells the story of Jackie Estacado, head of a brutal New York crime syndicate who also happens to be host to a ruthless demonic force known only as The Darkness. This means that in addition to battling rival mob bosses and his own personal struggles, he also has to quite literally battle for control of his own body.
It also means you have control of a pair of giant, monstrous tentacle beasts that can slice people in half and have a bit of a taste for human hearts. That's on top of your arsenal of guns. Of course, I'd be remiss if I didn't mention that The Darkness itself is voiced spectacularly by former Faith No More frontman Mike Patton, who delivers an intensely creepy performance as the tentacle demon beast.
All in all, it's one I'd heartily recommend checking out, and if you can pick up a copy while it's absolutely free, there's little excuse not to. While you're there, be sure to check out this month's Humble Monthly, which will be running for the next week or so and offers Mafia 3, Deus Ex Mankind Divided, God Eater 2 and a bunch of other games, all for $12 / £10.
Meanwhile, over at Jelly Deals, if you stop by you can check out the latest buyer's guides to the best retro gaming gifts as well as get a headstart on the Nintendo Switch Easter sale, among other things.