The Binding of Isaac hits retail with The Most Unholy Edition
Tears of joy?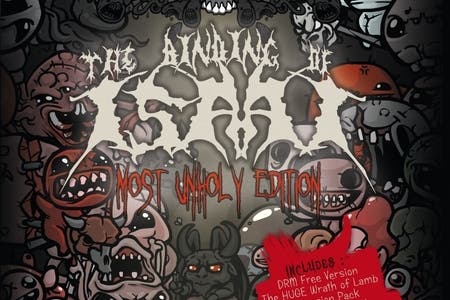 Super Meat Boy creator Ed McMillen's twisted top-down roguelike The Binding of Isaac has come to retail with The Most Unholy Edition for PC and Mac, publisher Merge Games has announced.
The boxed PC game includes the Wrath of the Lamb expansion, a new soundtrack, art book, poster, sticker and the glorious box art below.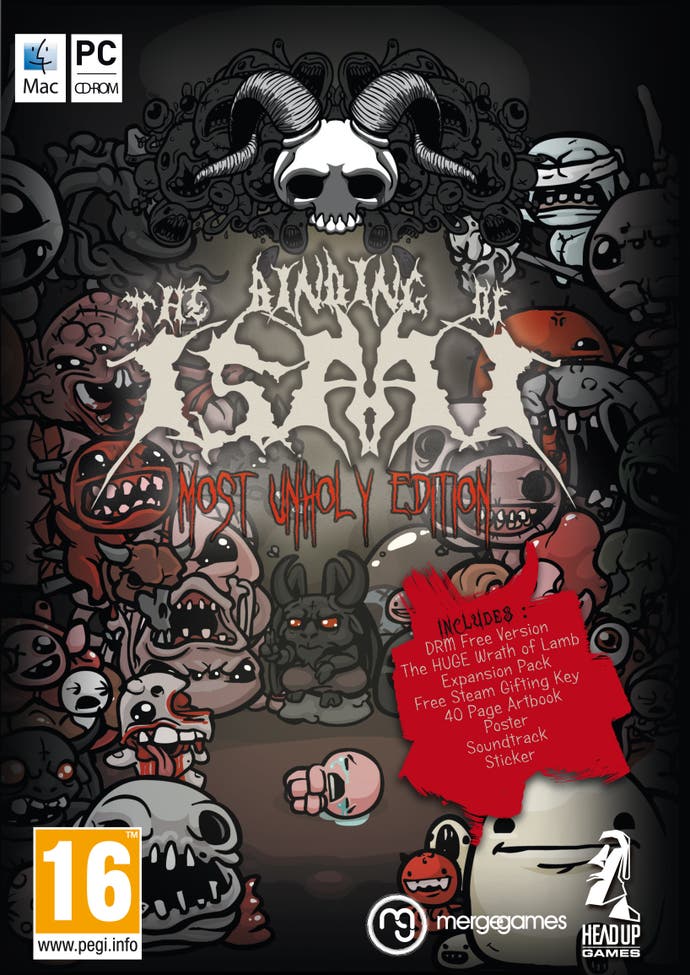 The Most Unholy Edition can be purchased for £14.99 on Merge Games' online store.
Sure it's more expensive than the downloadable game, but this comes with the added benefit of offending relatives when they glance at it on your bookshelf.