The Binding of Isaac has surpassed 2 million sales
The de-make's unlockable Mystery Man detailed.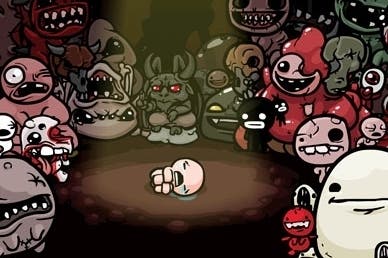 Team Meat co-founder and crazy cat man Ed McMillen revealed that his horrific child abuse-themed roguelike The Binding of Isaac has surpassed 2 million sales. Last we checked in June 2012, the game had sold 700K copies since its October 2011 release.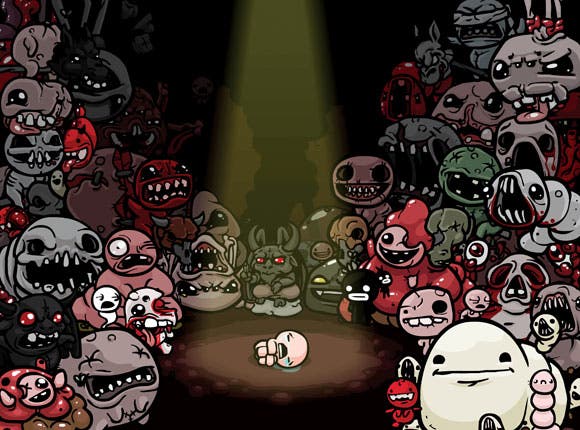 McMillen released this statistic in an interview on the Northernlion Youtube podcast (thanks, Destructoid) where he discussed the game's upcoming PS3, Vita and PC de-make, The Binding of Isaac: Rebirth.
He noted one of the main appeals to the de-make would be that he could escape from the constraints of Flash and enhance some performance issues like the framerate and file size. This means more stuff, like the already announced second expansion that will be exclusive to Rebirth.
One such piece of new content will be the unlockable new character Mystery Man, who McMillen described as "a randomly generated character that you play with that has randomly generated items - of the items you've unlocked - as well as randomly-generated stats. But it's a real cool risk-reward design where basically every time you killed Mom you'd get a credit to use the Mystery Man." McMillen may include a way to permanently unlock this randomly-generated character, but he's still figuring out the details. He did note that the Mystery Man's attributes would be distributed out of a certain number of points, so you couldn't get all ones, for example.
McMillen also noted that your health meter will be capped at 12 hearts, in case the game wasn't hard enough already. For loads of more details on Rebirth, McMillen details the minutia of several updates on Northernlion's podcast.