The best Cyber Monday gaming deals
Deals. Here are more of them.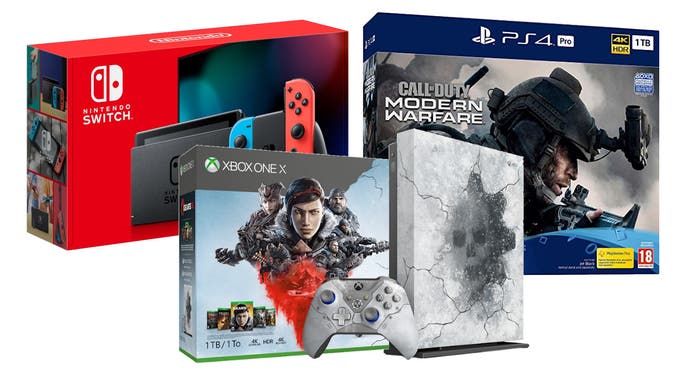 Keep your deals wits about you, Cyber Monday is approaching already. That's right, the deals don't stop at this time of the year. They carry on, attracting consumers all over the world for one last crescendo of sales.
It's difficult to know exactly when the Thanksgiving sales period ends and Cyber Monday begins, but it's likely retailers will start switching over to the latter on the 2nd December in a last-ditch bid to shift their remaining stock. Prices should plummet even further (fingers crossed), so if you're patient, you might be able to pick up a console bundle, game, controller or more at their very cheapest prices.
Cyber Monday deals are mostly exclusively online. This means you can find all of its deals without setting foot outside - perfect.
Cyber Monday is a great time for gaming deals, and we'll round up all the very best Nintendo, PS4, and Xbox One offers on this page. For now, we've included the finest Black Friday savings on the web for your perusing pleasure. Make sure you keep this hub bookmarked for all the best Cyber Monday savings when the day arrives!
Today's best Nintendo Switch Cyber Monday deals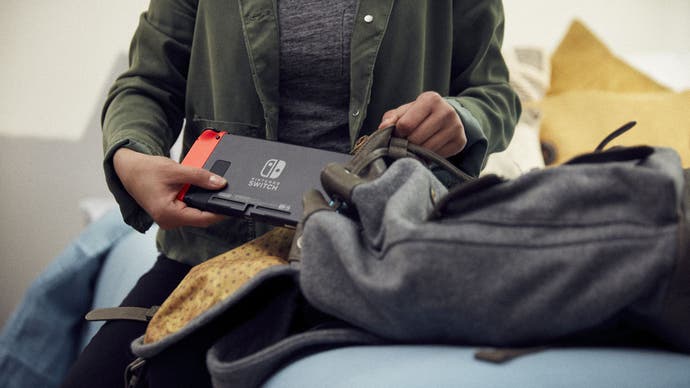 In the UK
Most Switch bundles have been effectively cleared for Black Friday, with little left for Cyber Monday. However, if you're keen on getting a Switch with some free Labo, that's your best bet, where Game is bundling the Variety Kit for the same as the Switch's RRP. You can also look into some more bulkier bundles should you wish to pay a bit extra for more stuff.
For the Switch Lite, your best bet is a console by itself for £20 off or one which comes with a free 12 month Nintendo Switch Online Membership.
Switch game deals aren't in abundance here in the UK, but here's our picks of the bunch:
If you plan on buying plenty of games via the eShop, you'll need some extra storage. The Nintendo Switch doesn't really offer much in this regard, so a micro SD card is an absolute must. To help you get one for a great price, we've listed a variety of sizes below: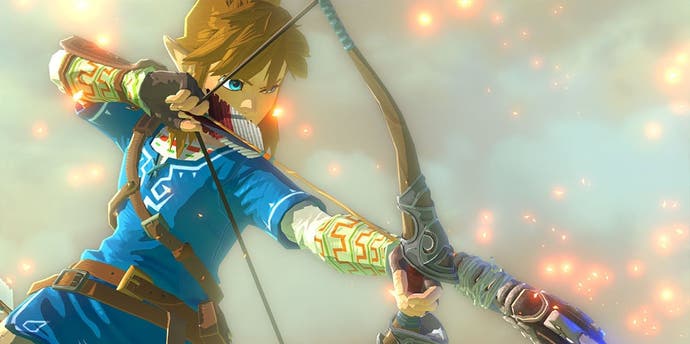 In the US
Many US bargains have already sold out, but there are still some strong deals remaining on the console front fo Cyber Monday that are a potential improvement over last week's offers:
For games, Switch deals in the US aren't lacking. Here are our top picks:
Today's best PS4 Cyber Monday deals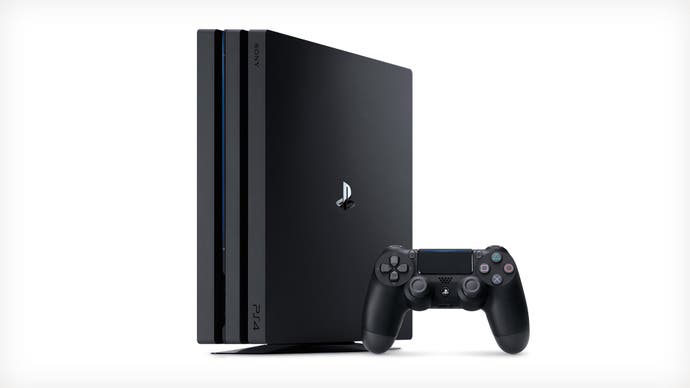 In the UK
If you're based in the UK and you're after a great PS4 or PS4 Pro bundle - you're in luck. There's a fine selection of deals to choose from, each offering some lovely discounts worth perusing.
So now you've got yourself a PS4, a few games wouldn't go amiss. The UK's got plenty of deals to choose from, and we've chucked the best offers down below: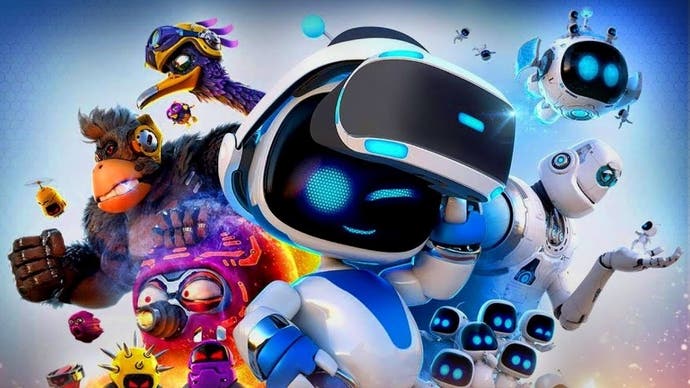 In the US
The US doesn't quite have the depth of deals we were expecting, but there's still one which'll save you some serious pennies.
Despite console pickings being a bit slim, there's a delectable game selection to choose from:
To get the most out of your new PS4, you can get some big discounts on a Playstation Plus: 12 Month Membership right now in the UK. Also, if you want some extra controllers for co-op play, now is the best time to nab one before they dramatically climb in price once the sales are over.
Today's best Xbox One Cyber Monday deals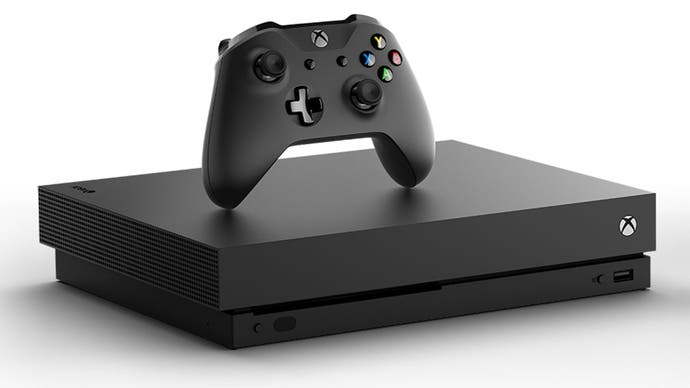 In the UK
Xbox always delivers when it comes to deals, and this Black Friday there's a huge amount to choose from. Bundles abound for the powerful Xbox One X and you won't struggle to find deals on the Xbox One S or its All-Digital counterpart. In fact, the All-Digital version has a handful of outrageously good deals floating around right now.
There's certainly no shortage of Xbox One game offers, so if you're after something to play on your newly bought console, you won't struggle to find something worthwhile. To upgrade your Xbox One experience, you can get 3 months of Xbox Game Pass Ultimate for £15.99 - great value for something that's already well worth it. You'll get access to hundreds of titles, including first-party AAA games and amazing third party hits for not too much at all.
If you're planning on bulking out your Xbox's hard drive with games, a number of Seagate External Hard Drives deals are currently live, which should mean you won't have to delete some of your favourite games just to make room for new ones. A variety of Xbox controllers in a variety of colours are also on sale, which should prove useful if you'd like one spare or if you plan on playing lots of co-op games.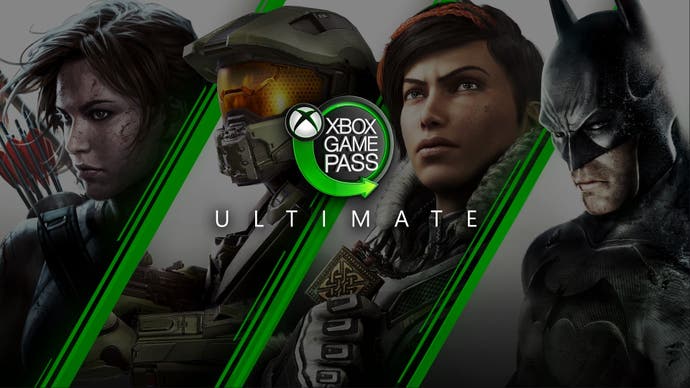 In the US
The US hasn't quite delivered the same number of deals, but there are still some strong savings to be made.
The game offers are decent in the US too, with some top titles from this year seeing dramatic reductions in price. Plus, there's a sale on Xbox Game Pass Ultimate in the US, too!
You cant' forget about a good accessory deal, too. Here are the ones to check out if you're looking to pick up a new controller!
Make sure you check out our Nintendo Switch, Xbox One and PS4 Cyber Monday hubs if you're after any last minute bargains!
When does Cyber Monday begin?
Cyber Monday begins on 2nd December, so the Monday immediately following Thanksgiving. It'll only last for one day, so you'll need to grab the deals pretty quickly otherwise they'll disappear sharpish. It's essentially your last chance to grab something for cheap before Christmas.
What's the difference between Cyber Monday and Black Friday?
When it comes down to it, there's not a great deal of difference between the two. They're both big sales where you'll find plenty of consoles, games, and accessories at some of the best prices you'll see all year providing you are smart about hunting down the proper bargains.
However, Black Friday now lasts for over a week (despite the name) as retailers have gradually stretched their deals out over the course of a few days, with the Friday offering the greatest discounts of them all.
Meanwhile, Cyber Monday lasts for roughly a day or so, and all of the deals are exclusively online. However, the deals available could very well be some of the best yet. Retailers will want to shift the remainder of their stock, so expect them to lower their prices considerably to entice people into spending their cash.