Thailand's live-action Elden Ring ad is worth four minutes of your time
Plus, a look inside Ming-Na Wen's training room.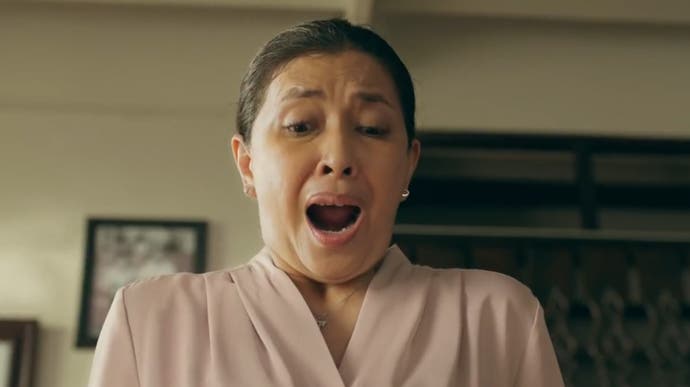 There's a lot going on in this live-action advert for Elden Ring, which publisher Bandai Namco has produced for Thailand.
I don't want to explain too much - frankly, I'm not sure I can - but it's safe to say this is not your typical video game commercial.
Strap yourself in for three minutes of family drama, childhood flashbacks and a mildly creepy grandma - all before any footage of Elden Ring appears at all. (Thanks to industry analyst Daniel Ahmad for surfacing this on Twitter.)
Speaking of Elden Ring ads, PlayStation has today published a live-action trailer starring the fab Ming-Na Wen, of ER, Star Wars and Marvel fame.
Set in her "private training room", this has yet more Elden Ring footage to gawp at.
In other Elden Ring news, our Ed Nightingale has been busy investigating the eBay market for in-game runes - so you don't have to.