Telltale's Marvel game is Guardians of the Galaxy
UPDATE: Teaser trailer revealed.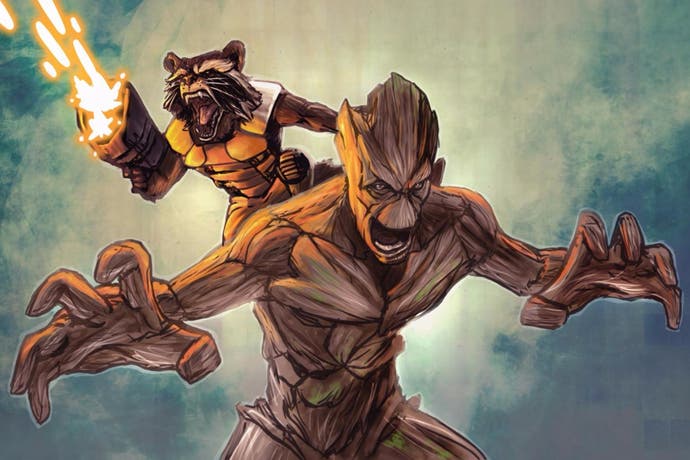 UPDATE 02/12/2015 2.46am: Telltale confirmed tonight at The Game Awards that Guardians of the Galaxy will be its next series.
It will be a five-part episodic tale coming to PC, PS4, Xbox One and mobile devices in 2017.
Here's a teaser trailer:
ORIGINAL STORY 14/11/2015 12.01pm: Telltale Games' upcoming Marvel game will be based on Guardians of the Galaxy.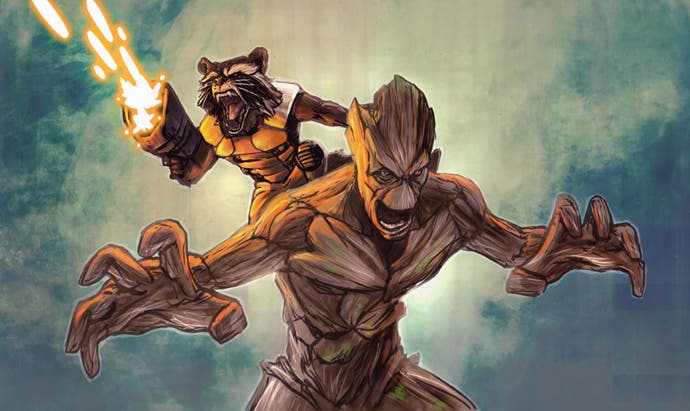 Eurogamer first heard word of the game earlier this month, ahead of a likely unveiling at The Game Awards in December.
Previous years' ceremonies have seen various other Telltale titles receive their first trailers.
Now, Telltale's latest episodic game has popped up on a list of projects affected by the ongoing US voice-actor strike, officially listed as Guardians of the Galaxy - The Video Game aka. Blue Harvest (thanks, ComicBookMovie).
Blue Harvest is likely a fake working-title - just as it was used for Star Wars: Return of the Jedi.
We haven't heard whether the game will follow Marvel's comics continuity or show the big-screen Marvel Cinematic Universe version.
The latter option would be timely, however, as Guardians of the Galaxy Vol. 2 is due for release in cinemas during April next year. Telltale's project could act as a companion to the films.
Telltale told a similar type of story with its Game of Thrones series, which featured key actors from the TV show in a story set within its universe.
Guardians of the Galaxy Vol. 2 is set to showcase an expanded superhero team and widen the sci-fi Marvel universe - perhaps the Telltale series will also be a part?
It's been a long wait for the game to be detailed - Telltale first announced its Marvel project all the way back in April 2015 - but Guardians Vol. 2 has also been in development that long.
We've contacted Telltale Games for comment.