Telltale's Game of Thrones is coming later this year
UPDATE: House Bolton teased to make an appearance.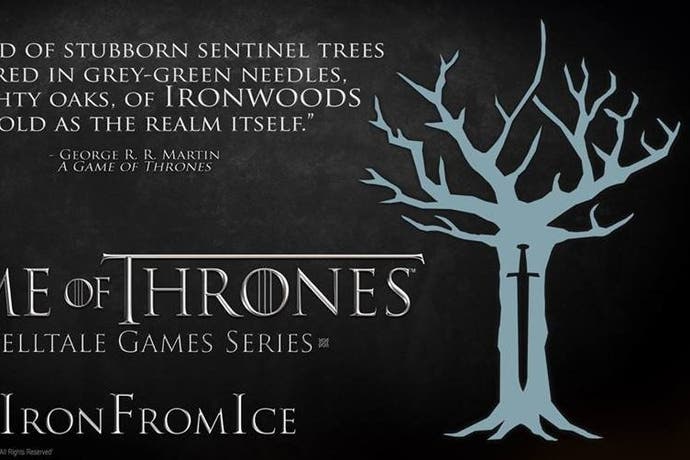 UPDATE 30/10/2014 5.32pm: Newsflash: There's squids in the wolfswood. I repeat, there are squids in the wolfswood. Also flayed men ride the kingsroad.
That's according to the latest teaser for Telltale's Game of Thrones series.
Fans of the franchise will know the following image of the upside down flayed man is the banner for the House Bolton, which is rather proud of its tradition of torturing prisoners by stripping them of their flesh.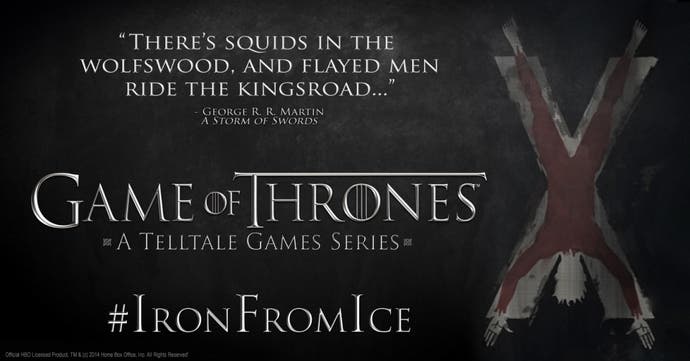 ORIGINAL STORY 28/10/2014 7.52pm: Telltale's Game of Thrones adaptation will premiere later this year.
The studio's community manager and PR specialist Laura Perusco tweeted, "No specific release date announced yet, but I can confirm that the season IS premiering later this year. :)"
Not much is known about Telltale's upcoming series based on George R.R. Martin's novels, but it will be set concurrently to the books. Telltale previously teased the following pictures that astute fans have suggested are a reference to Stannis Baratheon's travels to Winterfell and will likely star new characters from House Forrester. Given the series' history, we expect it to have plenty of bloodletting and sex. Possibly at the same time.