Telltale's Batman's third episode get a release date
Due in a fortknight.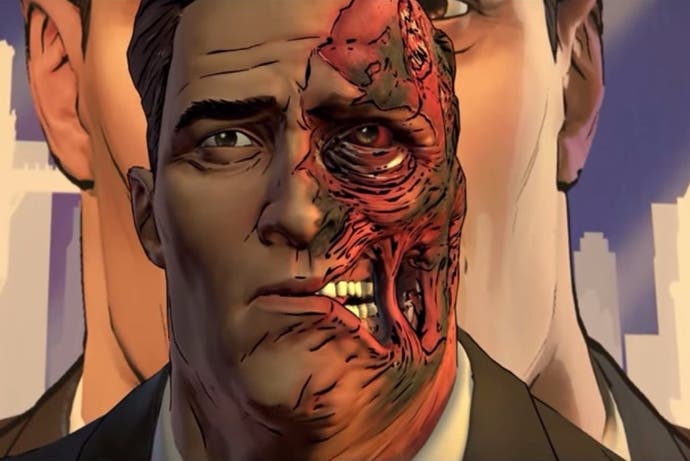 Telltale's Batman series will receive its third episode, New World Order, on 25th October for PS4, Xbox One and PC.
Other platforms will follow at a later date, to be announced.
This third episode will focus on Penguin's reign of terror, Selina Kyle's relationship with Bats, and Harvey Dent's split personality.
Telltale released the following video wherein Episode 3 writer James Windeler, director Jon Stauder and Harvey Dent actor Travis Willingham discuss the upcoming episode on a Kinda Funny roundtable interview.
Our resident Batman expert Aoife Wilson had mixed reactions to Telltale's first episode of Batman. "Despite an updated engine and inspiration from some of the character's greatest stories, Telltale's Batman just hasn't come alive for me yet," she wrote in her initial impressions. "This rendition of Gotham and its denizens doesn't feel anywhere near as rich, detailed or as layered as ones we've encountered before. It's certainly possible that the writing will hit its stride now that the awkward reintroductions are out of the way, but as of right now it feels like Telltale's Batman is riding on the coattails, cape and cowl of far greater stories."