Telltale Games: "We have let players down in the past"
The Walking Dead producer on the studio's future and its much needed improvements.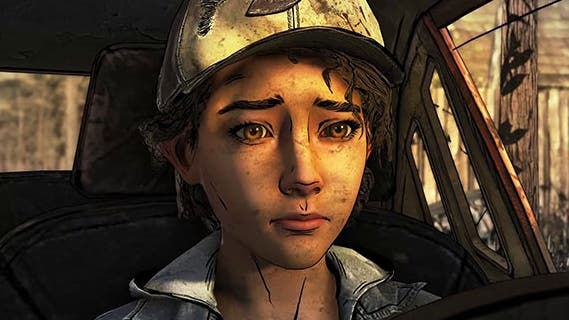 Telltale Games feels midway through a transition period. Last year saw it gain a new CEO and shed a huge percentage of its workforce, as it slimmed down its ever-running factory line of episodic games.
There are changes afoot, too, with Telltale's own technology. A report back in June claimed The Walking Dead's final season would be the last built on the studio's own aging Telltale Tool engine, with future products built in Unity instead.
At Gamescom today I sat down with The Walking Dead's executive producer Brodie Andersen to ask about this transition period and why it was so important for Telltale to change.
"I don't have anything specific to comment on Unity," Andersen began when I asked him about the earlier report, "but for this season the Tool was the only option for us. I will say we certainly, I think, have let players down in the past a little bit, just in terms of our engine's technology.
"It was really important this season to build some time in to make some improvements to the Tool to add polish and quality of life experience. Rendering was one of the big ones, we now have fully dynamic lighting, we're using a different art style we call Graphic Black which is tailored to look like a living comic book. Animation as well, specifically facial movements, an over the shoulder camera and unscripted combat where in the past we've relied on QTE experiences.
"We're always pleased to innovate and maybe in the previous season we didn't do enough of that."
The expected move to Unity for upcoming projects like The Wolf Among Us' second season and the in-development Stranger Things game will likely bring further changes - though Andersen would not be drawn on those.
Other changes at the studio are evident in the amount of its output this year - far less than previous. 2017 saw nearly 20 episodes launch across five game series. In 2018, the only new season Telltale has launched is The Walking Dead's final run.
"There hasn't been as many products in the marketplace this year compared to previous which has allowed us to focus more and move to more of working on one game at a time with a dedicated team," Andersen explained. "We do have other irons in the fire but it's safe to say we're the biggest iron right now.
"We know we ran a little hot in previous years and weren't able to fully deliver the experiences we may have wanted to, so that was important to focus in on a polished quality experience players love. We took that to heart before the development of this season and this team is excited about it."
What is coming instead - just four episodes, each released just six weeks apart - feels much leaner and more focused in comparison. For Clementine's swansong, Andersen says Telltale wanted to avoid any excess fat on the season's bones. The studio has also dated the entire season in advance - a first for the developer.
"We were delighted we were able to do that. In the past there's been some fair criticism about some gaps between episodes - maybe not with The Walking Dead but with some other Telltale series - so it was important for us to do that for fans so they know when the next episode was going to be.
"Every six weeks is going to be our plan. Development sometimes has some unforseen circumstances but right now we're going to be fully out before the end of the year. I can't speak for the other projects but anything I work on that's episodic - we've seen the incredible response to that so far - we'd like to have that."
And how will it end? "We started with the ending and we decided it would take four episodes to get to that," Andersen teased. "There's going to be a variety of avenues throughout the season... [but we] won't ever make the player feel like they got the bad ending to the story, it's your ending."