Telltale Games is teasing something to do with Mr. Robot
Hopefully not just for Android.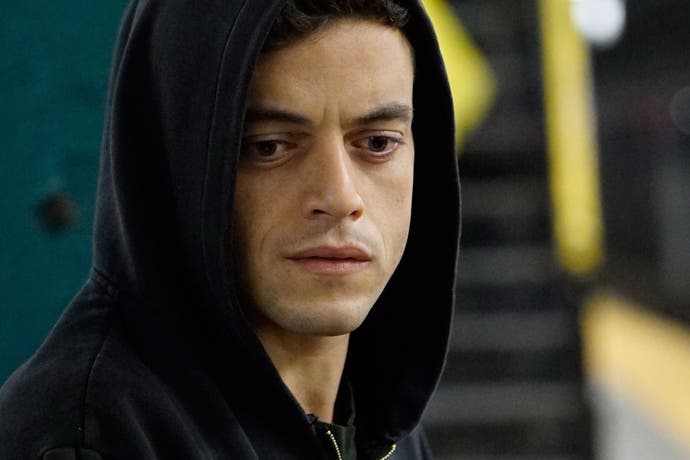 The Walking Dead, Game of Thrones and Minecraft: Story Mode developer Telltale Games has teased a new project surrounding hit TV show Mr. Robot.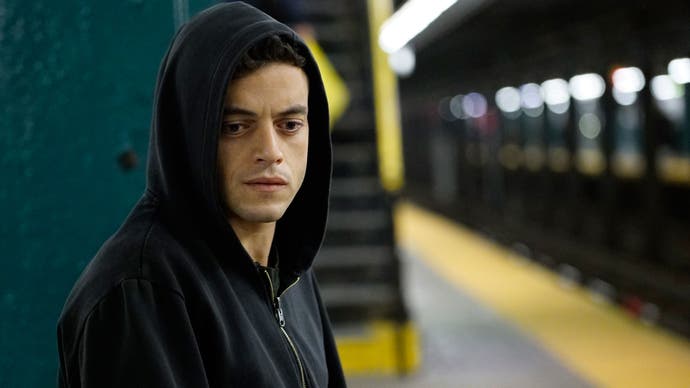 The popular NBC series - broadcast here in the UK via Amazon Prime - centres around the hacking skills of lead character Elliot, played by Until Dawn's Rami Malek.
Mr. Robot also features a Microsoft-style company named E Corp, nicknamed Evil Corp by hackers - and it is this fictional organisation that Telltale has begun spoofing.
17th August - that's next week, and during Gamescom - will see the launch of a E Corp messenger app for iOS and Android, according to ARG-feeling adverts which have popped up on verified E Corp social media accounts and have since been shared via Telltale Games' official Twitter and Facebook.
The end of the advert shows E Corp's logo getting hacked to read Evil Corp.
Telltale has an incredibly busy slate right now, so the addition of yet another series would be a little surprising. Still, the developer has been known to announce projects long in advance, and Mr. Robot would fit with the studio's focus on narrative storytelling.
Other games currently in production at Telltale include its new Batman series, an untitled Marvel game, a third season of The Walking Dead and a second season for Game of Thrones.
Beyond these, the studio has also said it is developing "supershow" projects based on a game and TV hybrid model.