Tekken Tag Tournament 2 gets a flashy new cinematic video
Have a Snoop.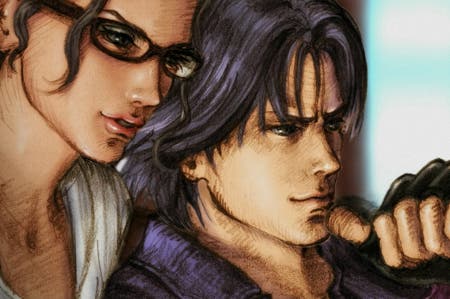 A glitzy new cinematic introduction to pairs fighting game Tekken Tag Tournament 2 has been released (below).
Imagine Wimbledon doubles but with angels and demons and ninjas and wrestlers - and with no tennis courts, balls, rackets or Cliff Richard. Well, now you're on the right track.
Various familiar faces are on show here, flipping and fighting and posing.
Tekken Tag Tournament 2 will be one of the many playable games at the Eurogamer Expo 2012 next month in London. Coincidentally, a very loud Tekken Tag Tournament 2 arcade unit has just arrived in our kitchen.
The real question, however, is whether there will ever be a Tekken Tag Tournament 2 video more awkward than the one in which I, Bertie, stepped to world renowned rapper Snoop Dogg, or Lion, or whatever animal he's dressed up as now.