Teenage dev's Way To The Woods signs with publisher Team17
I expect he'll make a lot of doe.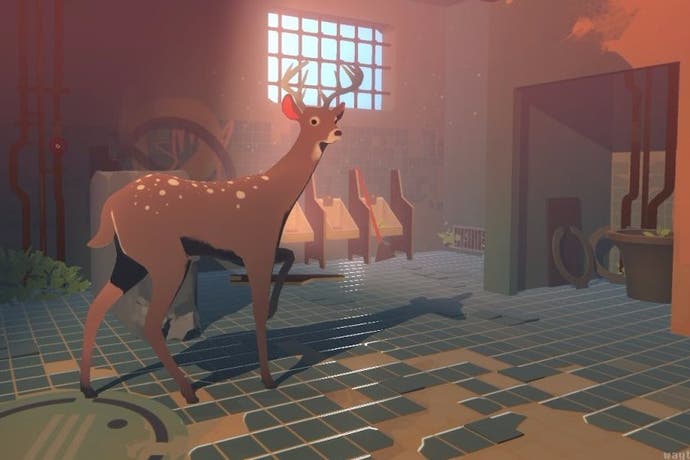 Last month we covered the very stylish upcoming deer-based adventure game Way To the Woods, which is inexplicably being created by a 16-year-old boy. Now that boy, Anthony Tan, has signed on with experienced publisher Team17 (of Worms fame, also publishing Yooka-Laylee).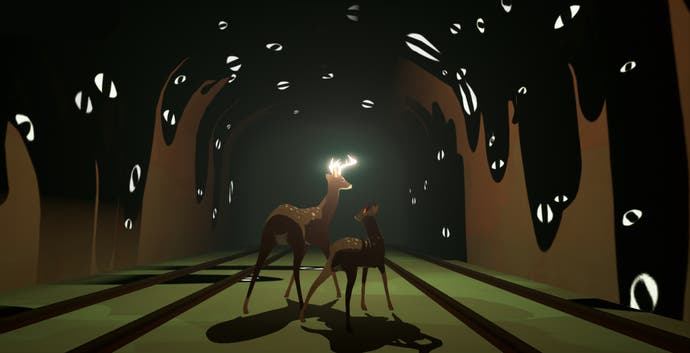 That's pretty impressive for a minor. Though maybe it's not that surprising as Tan has collaborated on commercial games before as he provided 3D art for Owlchemy Labs' (Snuggle Truck, Dyscourse) upcoming VR title Job Simulator.
His early work on Way to the Woods even garnered the praise of No Man's Sky developer Hello Games' founder Sean Murray, who caught wind of Tan's screenshots after he published them on Reddit.
When we spoke to Tan in December he described Way to the Woods as "like The Last of Us, without all the action-y bits." He later likened it to an "awesome meld between The Last of Us and Journey."
While Tan is the primary force behind Way to the Woods at Studio Happy Bee, he's not the only one working on it as Team17 noted that London based musician and composer Jeremy Warmsley is handling the soundtrack.
"To join a label that is responsible for helping teams such as Playtonic, Lilith, Mouldy Toof and many more is like a dream come true!" said Tan in the announcement. "I'm so excited to be working with an experienced label like Team17 and I'm confident that it's the right positive step for Way to the Woods."