Team VVV talks to GT Academy winner
Also from Gamer Network: games replacing religion and Rome 2.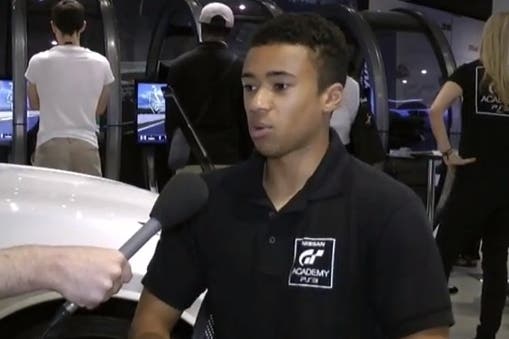 Gamer Network's video family delivers an abundance of different topics this week. Some thought-provoking and others just educational and inspirational. You'll be hard-pressed to find these kinds of emotions anywhere else in an article - we've really gone for it this week.
Let's start with automotive emotion. The petrol heads at Team VVV recently attended the GT Academy Wildcard event. Previous winner Jann Mardenborough was in attendance to raise morale amongst the challengers as well as being collared by the media. Alan Boiston sits down with the driver to discuss his success and his history.
Elsewhere, Family Gamer TV's Andy Robertson recently gave a talk at the Greenbelt festival in Cheltenham about the possibility of video games replacing religion. The talk suggests that faith and gaming communities have more in common that they realise. Robertson challenges the church to take a fresh look at games. "Are we able to hear what games really have to offer? Let's champion games that offer new ways to talk about life and god and the future. Let's not let them become synonymous with violence."
And while all of us have been working hard to keep you all entertained, VG247's Sam Clay recently returned from a trip to Rome with a load of gameplay from the upcoming Total War: Rome 2. It has rubbed off on him - he keeps trampling around with a sword and shield yelling about how much he wants some pasta.
For more hot video action, check out Eurogamer's own YouTube channel.