Team Ninja's Nioh looks like Ninja Gaiden meets Bloodborne
Watch six minutes of new gameplay.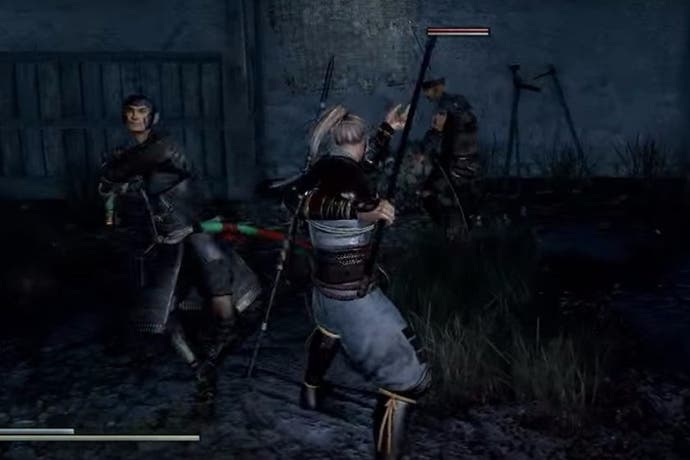 Last year at Tokyo Games Show Koei Tecmo re-revealed Team Ninja's PS4 hack-and-slash affair Nioh, a game that was teased over a decade ago before going dark for several years. Now the publisher has released six minutes of gameplay footage previously only available behind closed doors.
Aesthetically Nioh doesn't look like too big of a departure from Ninja Gaiden. It's another third-person action affair full of samurais, katanas, demons, magical animal fire spirits, and copious amounts of bloodletting.
Where it differs from Team Ninja's flagship franchise is in its reliance on a stamina meter determining your capacity for strikes, blocks and evasive maneuvers. It bears a more than passing resemblance to From Software's "Souls" series, and based on the new video the combat system looks more defensive than Bloodborne (you can block), but more aggressive than Dark Souls (swift sidesteps seem quite prevalent). Even the UI looks quite similar to the Souls series with your items and equipment mapped to a D-pad looking layout in the lower left corner.
It also looks like there's far fewer enemies engaged in any one given battle, unlike the Ninja Gaiden series that delighted in filling the screen with a mosh pit of oversized oni.
Nioh will be coming exclusively to PS4 later this year.