TalkTalk's latest 145Mb fibre broadband deal is only £30 per month
Plus, you'll get TalkTalk TV and a year of Amazon Prime for free.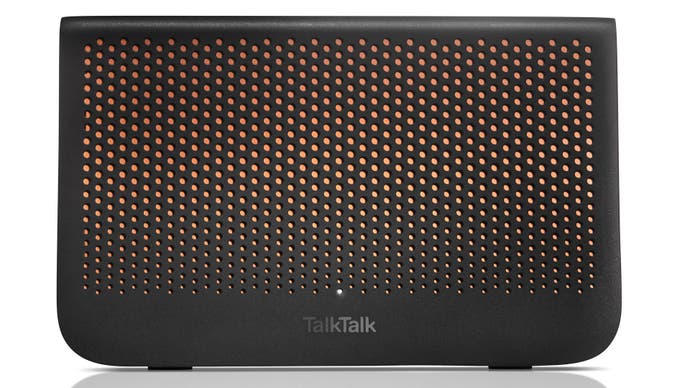 TalkTalk has dropped a new fibre broadband deal that will get you superfast download speeds, TalkTalk TV and 12 months of Amazon Prime all for just £30 per month.
With the Faster 150 fibre broadband package, you'll get average downloads speeds of 145Mb/s. I've been keeping an eye out for offers on speeds like that as it will drastically cut down the time it takes to download games and updates - even with some of the truly absurd sizes they're reaching nowadays.
Plus, as part of Amazon Prime, you'll get access to Prime Gaming which will hand out freebies including games, in-game rewards and more each month. That's on top of unlimited free delivery, Prime Video and loads more extras.
Here's a full breakdown of the TalkTalk fibre broadband deal below:
TalkTalk Faster 150 for £30 per month
145Mb/s average download speed
TalkTalk TV (80+ channels, pause and rewind live TV)
1 year Amazon Prime for free (usually £79)
We're even at the stage where games like the notoriously massive Call of Duty: Modern Warfare are allowing you pre-download patches so you're actually ready to play on update day. Take this month's 36GB Season 5 update, for example. Even more shocking, it's a game that's now reached a disgusting milestone of 200GB when installed on PC.
And you can be sure that game download sizes are only going to grow even larger as the next-gen arrives, so a great value fibre broadband deal like this will be hugely beneficial - especially if you're planning to go fully digital with the new consoles. That said, we still don't exactly know when the PS5 and Xbox Series X are going to be released later this year.
TalkTalk's offer is not quite the same as BT's full fibre broadband deal from the other week. This one has a faster download speed and is more widely available as it's a standard fibre to the cabinet connection - yet it's the same amount of money each month.

For a slightly cheaper option, you can instead go for the Faster Fibre bundle. It offers much lower average download speeds of 38Mb/s, but it does cost only £25.50 per month instead. It does also come with the same benefits as the faster package, so you get TalkTalk TV and 12 months of Amazon Prime.
TalkTalk Faster Fibre for £25.50 per month
38Mb/s average download speed
TalkTalk TV (80+ channels, pause and rewind live TV)
1 year Amazon Prime for free (usually £79)
The speedier option is definitely the one to go for to make those game downloads a little less of a headache or if you're in a household with multiple streaming devices all going at once. If this isn't the one for you, do keep an eye on Jelly Deals as we share even more of the best full fibre broadband deals we come across.