Tales of Graces f release date announced
Day One Edition has Tales of Destiny 2 costumes.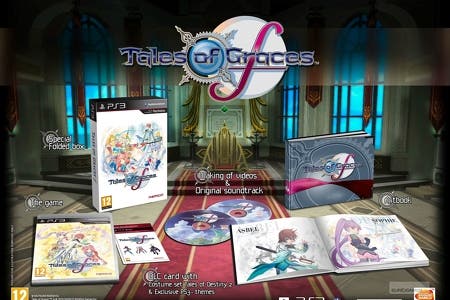 Tales of Graces f launches in Europe on 31st August, Namco Bandai has announced.
The PlayStation 3 exclusive JRPG is, on these shores, the Day One edition of the game, which includes the original soundtrack, behind the scenes videos and a hardback art book all nicely snuggled in a newly designed folded box.
It also comes with new DLC that includes the original costumes from Tales of Destiny 2, and a custom PS3 theme.
First released in Japan in December 2010, Tales of Graces f is a beefed-up port of the original Wii Tales of Graces - the 12th entry in Namco's long-running Tales franchise. Over 40 hours of gameplay are promised in the main quest, with an additional Lineage & Legacies epilogue adding a further 10. There's also local jump-in, jump-out multiplayer for up to four players.