Take 25% off all PC games this week
Includes Vampyr, Frostpunk, Moonlighter and more.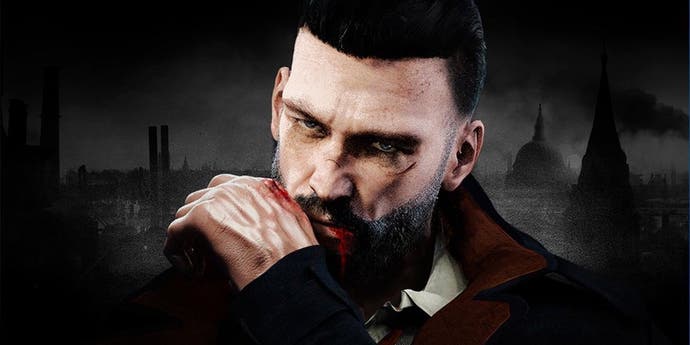 The latest in a seemingly never-ending series of promotional offers from Green Man Gaming is one of the better ones seen in a while. For a limited time, you can take 25 per cent off any PC title of your choosing, which seems to actually mean any title, including brand new releases like FrostPunk, BattleTech, Street Fighter 30th Anniversary, Moonlighter and more.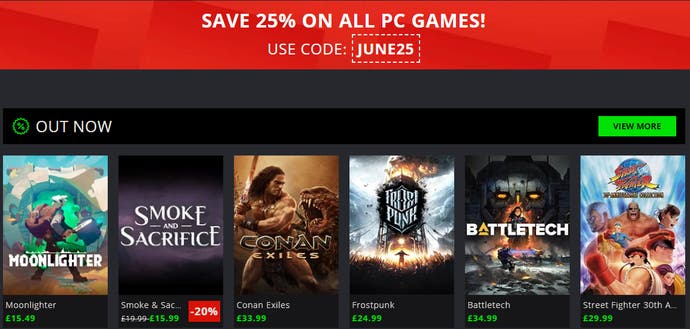 In order to get your discount, you just have to enter the code JUNE25 in the 'voucher' box during checkout. That should take 25 per cent off your total order. Among the range of literally thousands of games available on Green Man Gaming, it's worth noting that you can also use this code on upcoming releases, including tomorrow's release of Vampyr, which will bring the price down to £33.74 / $37.49.
The aforementioned Street Fighter 30th Anniversary edition gets reduced to £22.49 / $29.99 using the code and likewise, Moonlighter becomes £11.62 / $14.99, FrostPunk becomes £18.74 / $22.49, and BattleTech is discounted to £26.24 / $31.99. Perhaps one of the most notable PC titles on offer that hasn't already been mentioned is The Banner Saga 3, which you can pick up for £14.06 / $18.74 in its standard form by using the code - and the recently reviewed Yoku's Island Express (which earned a Recommended from our very own Christian Donlan) becomes £11.99 / $14.99
Green Man isn't the only online retailer with PC discounts this week. Another noteworthy example is currently over at Humble, where you can pick up the grim co-op shooter Hunt Showdown with a nice 20 per cent off for the next day and a bit. Humble's batch of Monthly games has now also switched over to June's range, meaning dropping £10 / $12 right now will give you instant access to Portal Knights, Hearts of Iron 4 and Blackwake, alongside the stack of keys you'll get at the end of the month.
On top of all that, you could head over to Jelly Deals and check out the latest batch of today's best deals. There, you'll find today has given us 22 per cent off a batch of whiskey, £596 off a gaming PC equipped with a 1080 Ti and a lot more.