Tactics-based Call of Duty spin-off prototype unearthed
Clip from cancelled Vicarious Visions' project shows up online.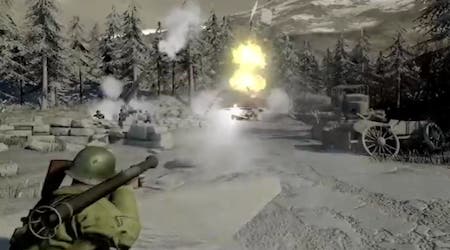 Activision subsidiary Vicarious Visions was at one point working on a tactics-based spin-off of the main Call of Duty series, judging by the online résumé of one of the studio's animators.
As dug up by Twitter sleuth Superannuation, the former staffer's site hosts a brief clip of a World War 2-set prototype apparently in development for PC, PlayStation 3 and Xbox 360 in 2009.
There's no mention of how far development progressed or why the game was cancelled.
It's not the first mooted Call of Duty spin-off to have been shut down mid-development. Modern Warfare 3 co-developer Sledgehammer was reportedly working on a third-person action title set in the COD universe before it was drafted in to help Infinity Ward on last year's game.
And earlier this year concept images of another canned World War 2-set title called Devil's Brigade made their way onto the web. That was the work of a small team led by Jason Vandenberghe, who's now one of the key figures guiding Far Cry 3 at Ubisoft.
Vicarious Visions' most recent release was the 3DS version of Skylanders: Spyro's Adventure. It's currently working on three mystery titles.