Syndicate Xbox Live demo release date
Plus Bastion half price next week.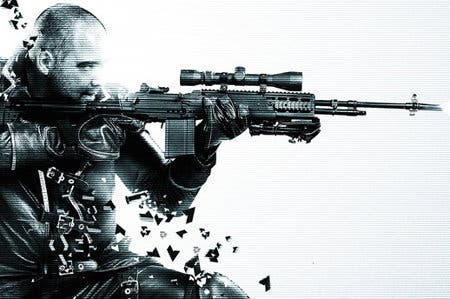 Syndicate's co-op demo will launch 31st January on Xbox Live Marketplace, Microsoft's Larry "Major Nelson" Hryb has confirmed.
It allows four players to team up and try out Syndicate's Western Europe campaign map.
Rockstar's entire catalogue of L.A. Noire DLC is half-price this week. The deal lasts until the end of the month and is for Gold subscribers only.
Next week, excellent Xbox Live Arcade adventure Bastion is 50 per cent off - that's 600 Points (about a fiver).
XBLA titles Puddle and Quarrel launch today, while Kinect Arcade boogie game Rhythm Party waits in the wings for release next week.
A demo for last year's medieval hack-'n-slash First Templar, plus a downloadable version of Duke Nukem Forever, are also on the list of new and upcoming content. The full rundown lies below:
Xbox Live Arcade
Puddle - 25th Jan, 800 Points
Quarrel - 25th Jan, 400 Points
Rhythm Party - 1st Feb, 800 Points
Game Add-ons
Assassin's Creed: Revelations Mediterranean Traveler - 24th Jan, 800 Points
UFC Personal Trainer Cain Velasquez Workout Pack - 31st Jan, 800 Points
Deal of the Week
L.A. Noire Add-ons - 24th Jan until 30th Jan
Reefer Madness Vice Case - 160 Points (50% off)
Nicholson Electroplating Arson Case - 160 Points (50% off)
The Sharpshooter Detective Suit - 40 Points (50% off)
A Slip Of The Tongue Traffic Case - 160 Points (50% off)
The Broderick Detective Suit - 40 Points (50% off)
The Naked City Vice Case - 160 Points (50% off)
The Badge Pursuit Challenge & Button Man Suit - 80 Points (50% off)
Bastion - 31st Jan until 6th Feb - 600 Points (50% off)
Games on Demand
Duke Nukem Forever - 24th January
Cabela's Outdoor Adventures - 31st January
Section 8 - 31st January
First Templar - 31st January
Demos
UFC 3 - 24th January
Syndicate - 31st January
First Templar - 31st January