SWTOR pre-order in-game extras detailed
BioWare reveals exclusive digital swag.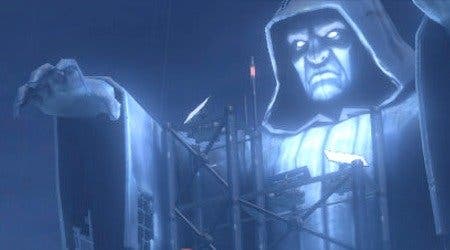 BioWare has detailed exactly what digital items customers get for pre-ordering its impending MMO behemoth Star Wars: The Old Republic.
According to a post on the game's official site, the breakdown is as follows:
All pre-orders:
Color Stone - a special crystal that players can use to change the color of any lightsaber blade or blaster bolt to a yellow hue encased in a black outer shell.
Digital Deluxe Edition:
Flare Gun - a small cosmetic device that allows you to fire a particle flare into the sky above your character's head.
Training Droid - a small droid that hovers by your side as you explore the galaxy. It helps out in combat, marking your target with a particle effect that clearly identifies them as an enemy.
HoloDancer - allows you to take the party with you in your travels and can be deployed at almost any time by activating the HoloDancer and targeting the ground near your character.
HoloCam - lets your character take high-resolution images of anything you encounter during your journey across the galaxy.
STAP (Single Trooper Aerial Platform) - a custom-skinned vehicle that becomes available once your character gains the ability to pilot vehicles.
Collector's Edition:
All the Digital Deluxe Edition items list above.
Mouse Droid - a faithful pet that will follow you as you make your way across the galaxy.
Collector's Edition Store - stocked with exclusive social items for your character and unique appearances for your companion. It will be regularly updated to give players incentive to keep coming back.
All items will be unlocked and tied to your account when you register your pre-order code at the game's Code Redemption Center. Once unlocked, you will be able to access them with any character you create on that account.