Switch Pro reported features, including screen size and release plans of the new Switch console, explained
Everything we currently know about the new Switch model.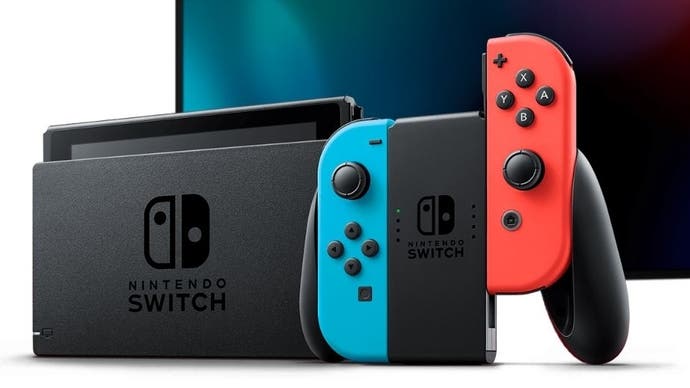 Everything we know - and don't yet know - about the 'Pro' Switch console.
Details of the Switch Pro - the name given to the new Switch console by many Nintendo fans - have begun to surface.
Thanks to a Bloomberg article and earlier reporting by Eurogamer, we now know several key features of the Switch Pro ahead of a reveal from Nintendo itself.
With the console soon to enter production and a Switch Pro release window pencilled in for 2021, it's likely we'll hear an official announcement sooner than later - but until then, here's everything we know - and don't know - about the Switch Pro so far.
---
UPDATE (September 30th, 2021): Despite Nintendo confirming an OLED Switch - which is essentially the launch model Switch but with a larger 7-inch display, 64GB internal memory, a wide adjustable stand, new dock with wired LAN and improved onboard speakers - and not the heavily rumoured 4K model, Bloomberg has reported 11 companies had "tools" from Nintendo to make 4K Switch games. This was then quickly denied by Nintendo, saying "this report is not true" and has "no plans for any new model" other than the OLED:
We also want to restate that, as we announced in July, we have no plans for any new model other than Nintendo Switch – OLED Model, which will launch on October 8, 2021. (2/2)

— 任天堂株式会社(企業広報・IR) (@NintendoCoLtd) September 30, 2021
So what's going on? 11 sources is pretty definitive, but it goes against Nintendo's claims in its official statement. Our guess is a 4K Switch was in development at some point (with the Bloomberg report saying as such, with "component shortages" being the reason for the change) but is no longer on the cards - technically making Nintendo right at the time of the report. Whether we will get a 4K Switch at this point feels increasingly unlikely - though it's possible such tech, as mentioned on this page, might now only come to pass with a fully fledged Switch 2.
---
On this page:
Switch Pro features, including screen size and specs difference, explained
Let's go over the big details from the Bloomberg report, which reveal the features of the new Nintendo Switch console, dubbed the Switch Pro:
A larger 7-inch, 720p resolution OLED screen, which offers higher contrast than the current model, and a considerable size increase, from 6.2 inches on the standard Switch model and 5.5 inches on the Switch Lite. The report adds that, assuming the size of the system remains the same, we can also expect a thinner bezel (the area between the screen and the edge of the system) as a result.

4K visuals in TV mode, up from the existing 1080p output when docked. According to another Bloomberg report in late March, this will be through Nvidia's Deep Learning Super Sampling (DLSS) technology which upscales visuals to higher resolutions without needing the specs required to do so natively.
A mid-generation specs increase, positioning a jump in system performance in-line with the New 3DS and the original 3DS rather than a fully fledged new console generation, according to Eurogamer's Tom Phillips.
The screen improvements should be a major draw for the system, especially for those who prefer to play in handheld mode, with an OLED screen in particular offering improvements to battery life and colour contrasting over what's featured in existing Switch systems.
As for an increase in screen size without a resolution bump in handheld mode to go alongside it, there's no need to worry - the difference is likely to be unnoticeable, and keeping performance at the same resolution will help maintain battery life - as VentureBeat's Jeff Grubb discusses below - and will likely see the (modest) increased specs of the Switch Pro be put to better use elsewhere:
I'm begging you. Before you give your Switch Pro takes. Please look at the pixel density of 720p at 7 inches. It's 209 pixels per inch, which is equivalent to a Retina display if you hold it 16 inches away from your face, which you almost certainly do if you are an adult. pic.twitter.com/Cy2fV3663o

— Grubb (@JeffGrubb) March 4, 2021
Reported Switch Pro release plans - when will the new Switch launch?
There's still no official word on the Switch Pro from Nintendo - or even confirmation that Switch Pro will actually be what it's called. But according to the Bloomberg report, we can expect it later this year.

The new Switch console's displays, manufactured by Samsung, will enter production in June ahead of a launch "in time for the holidays" - which means Nintendo is targeting an end of 2021 release.
Of course, things could slip, especially as the pandemic has hit supply lines for consoles and hardware for all manufacturers, so don't see this release window set in stone.
What we don't know about the Switch Pro so far
The above is everything we know about the Switch Pro from reliable reporting. Of course, there has been renewed interest for the next Switch model now the PS5 and Xbox Series X are here - and lots of rumours and speculation to go with it, some stretching back several years - so until more trusted sources or official word from Nintendo itself arrives, take what you read with a pinch of salt.
Until then, here's a selection of things we don't know about the Switch Pro so far:
Exact specs difference between the current Switch and Switch Pro - Right now, there is no word on how much more powerful the Switch Pro will be. Though the Bloomberg article says Nintendo "aims to propel Switch against the Xbox and PS5" with the console refresh, don't read this as offering similar specs; Nintendo stopped going toe-to-toe on hardware ever since the Wii. Eurogamer's own reporting suggests more of a modest specs bump - see it as a mid-generation upgrade as seen with the New Nintendo 3DS - which offered additional features such as faster loading and smoother performance in some titles, which is something the Switch Pro could also offer. That said, it's possible the improved Switch Pro specs will primarily go towards new 4K upscaling capabilities when docked with a TV.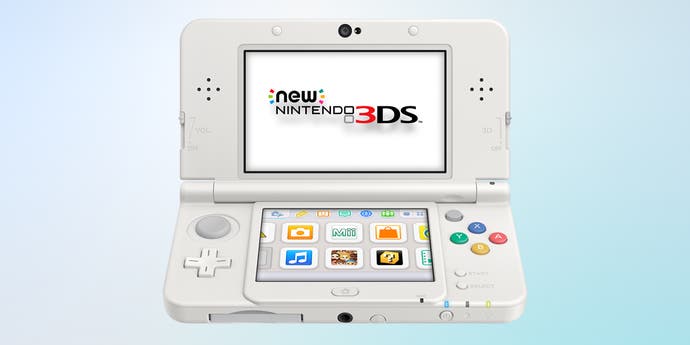 Backwards compatibility with existing Switch hardware and software - Regardless of whether this is a mid-generation refresh (in the same way the 3DS to New 3DS were) or a full new system (as with the DS and 3DS), it's almost certain to have full backwards compatibility with existing Switch games. Whether full hardware compatibility with existing peripherals is unknown, especially with the larger screen, but it's possible that if the only impact the increase has is a smaller bezel, then the hardware itself could be the same size - allowing Joy-Cons and other available peripherals to still be connected.
Exclusive Switch Pro games - Though the specs will almost certainly be put towards the 4K upscaling tech, it's also possible to benefit current and future games to make them run smoother. Whether some games will only run on the Switch Pro is unknown, but it's a concept not unheard of for Nintendo - after all, there were a number of New 3DS exclusives that couldn't run on a standard 3DS, such as Xenoblade Chronicles 3D.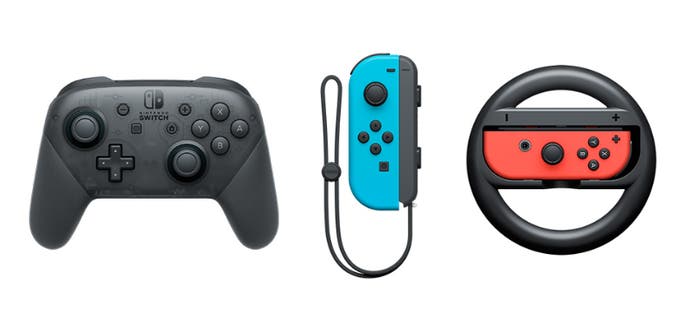 Switch Pro price - Again, until an official announcement arrives, pricing is up in the air, but we can expect it to retail at a similar price to the current Switch now, which makes sense as it continues to sell like hotcakes.
The Switch Pro name - Despite everyone calling it the Switch Pro (likely after the PS4 Pro, a similar mid-generation console refresh which introduced 4K capability) Nintendo has yet to officially name the system. Security researcher Mike Heskin has explained how Switch firmware references 'Aula' as the internal codename for the model - though this won't be final, in the same way the Switch Lite was originally named 'Hoag'. It's possible it could adopt a name similar to previous hardware refreshes, such as the New Switch, or our dream naming scheme from the 16-bit era, the Super Switch. We can only hope.