Swery is interested in setting Deadly Premonition's follow-up in Europe. Producer suggests Hitchin
The Director's Cut dated for mid-April in EU, one week ahead of schedule.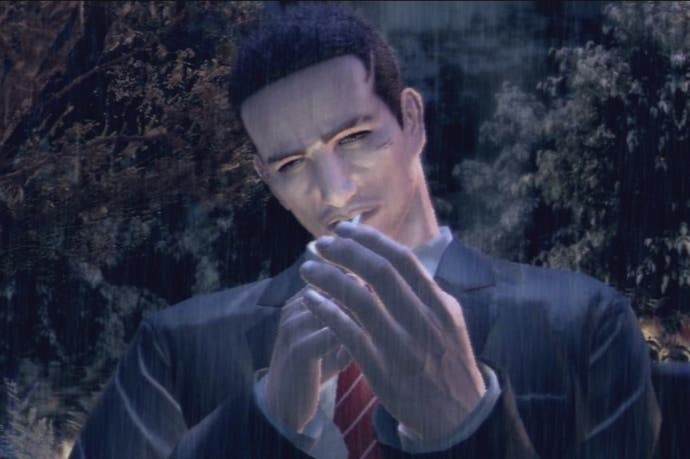 Deadly Premonition: The Director's Cut has been officially dated for 19th April in Europe via publisher Rising Star. It was previously expected to come out a week later, and will contain improved graphics and control, an additional scenario as part of the main quest, and DLC such as new outfits, cars and a house.
Intriguingly, game director Swery expressed an interest in setting a Deadly Premonition follow-up in Europe.
When asked in an interview with the EU PlayStation Blog where he planned to take Deadly Premonition's characters next, Swery replied, "I'm in discussion with Tomio [Kanazawa, producer] about the future of Deadly Premonition. It may not be Deadly Premonition 2 but it's definitely going to be something. At the moment we're talking about how it might be interesting to set the game in Europe."
Upon being asked if he was interested in London, Kanazawa chimed in to say, "No, the countryside. Hitchin, for example. I've lived in Hitchin for many years as I've been working with Rising Star Games. When I first started living there, there was no entertainment - I could find nothing. But I have come to love it over time - so I recommended it to Swery!"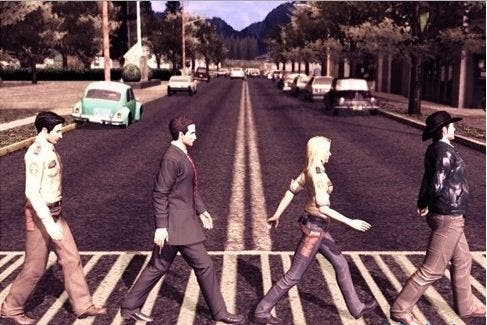 Outside of Deadly Premonition, Swery expressed an interest in episodic gaming. "Putting Deadly Premonition aside, I'm most interested in creating something episodic, like a TV series, where each installment is unique and interesting and makes you want to play the next one. It could be affordable for players, but would make them want to play more. Something like that," he stated.
When asked if he was a fan of Telltale's Walking Dead game then, Swery replied, "Yes. I liked it because it gave players choices - often ethical choices. I like that aspect in games."