Surreal, stylish Rusty Lake precursor Samsara Room gets free remake, is out now on Steam
Plus Cube Escape bundle coming this year.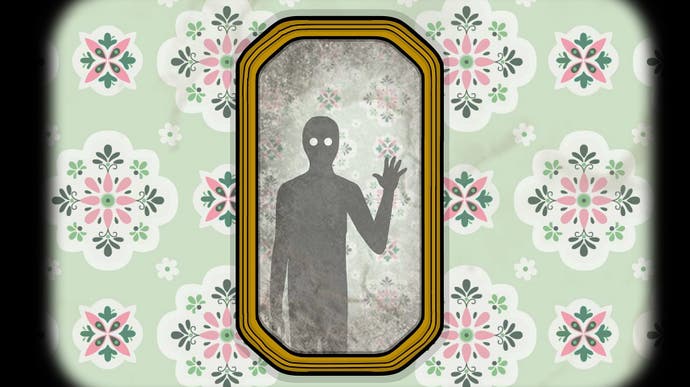 Fans of the gorgeously surreal point-and-click-meets-room-escape Rusty Lake adventures have another unsettling slice of narrative fancy to sink their teeth into, courtesy of a refreshed and revised version of series precursor Samsara Room, which is out now - and free - on Steam.
If you've yet to experience the Rusty Lake games, I can heartily recommend you remedy that immediately. They're wonderfully entertaining endeavours, many of which are playable free, with each deliciously sinister entry offering a largely self-contained experience but forming another piece in the series' vast, centuries-spanning narrative puzzle.
The games have grown increasingly ambitious as time has gone on, but they're ultimately casual puzzlers at their core, with just enough challenge to illicit a satisfied nod; the real joy, though, comes from their deliciously off-kilter atmosphere and the mental delights of connecting the narrative dots across 15 distinct instalments, where recurring characters, locations, and motifs drift in and out like a fever dream.
Samsara Room was initially released in 2013, and was very much a precursor to Rusty Lake, establishing the familiar single-location set-up seen in the free Cube Escape browser games. The new version of Samsara Room - released to celebrate the Rusty Lake series' fifth birthday - is more closely integrated into the overall narrative, set immediately after the events of the gorgeous Rusty Lake: Roots and featuring new puzzles, story, graphics and soundtrack.
Rusty Lake: Roots, incidentally, is one of several "premium" games in the series (each well worth their minimal entry fee), and is easily one of the best instalments so far if you're looking for a good place to start, combining solid puzzling with a story that's as warmly moving as it is gleefully unsettling as it charts the misfortune of a doomed family across several generations.
To accompany Samsara Room's revamp, developer Rusty Lake announced it'll be releasing nine chapters of the Cube Escape series - presumably The Lake, Seasons, Aries, Harvey's Box, Case 23, The Mill, Birthday, Theatre, and The Cave - in a single bundle on Steam. It's coming in Q3 this year and will have a "small" asking price. "This way," says the studio in its announcement, "we can preserve this series on PC for the foreseeable future!".