Surreal puzzler Back to Bed is free through Thursday on Steam
Dev's next game, the musical adventure Figment, launches on Friday.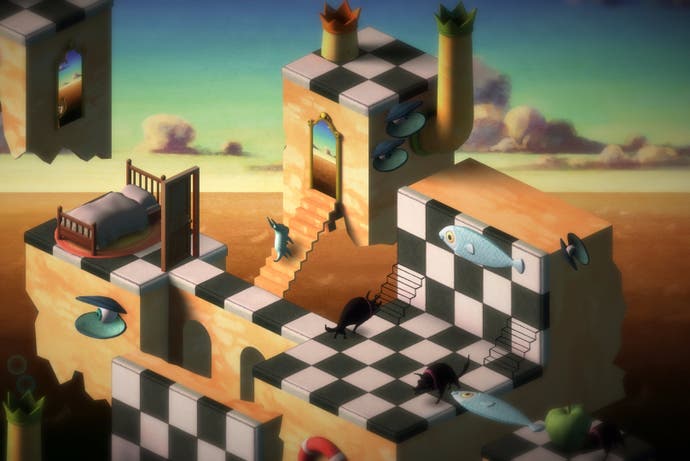 Acclaimed hypnotic spacial puzzler Back to Bed is free through Thursday evening on Steam. That's free to download and free to keep.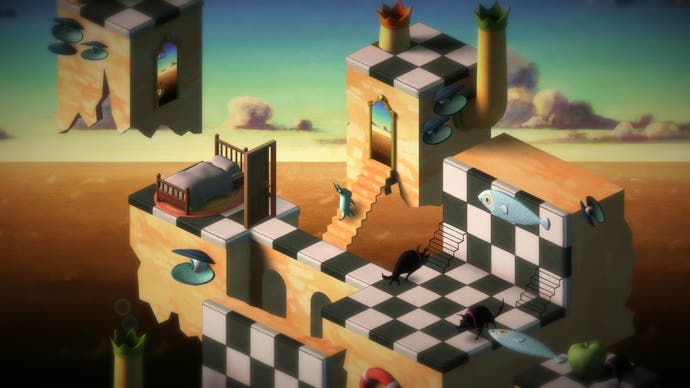 I wrote about Back to Bed back in 2013. "If Salvador Dali, David Lynch and Robert Wiene were all alive and collaborated on a puzzle game together, I'd imagine the results would look something like Back to Bed," I said when the game launched its Kickstarter back in the day.
Back to Bed was also a student showcase winner at the 2013 IGF.
Part of the reason Back to Bed is free is to promote developer Bedtime Digital Games' upcoming title Figment, which launches on PC this Friday, 22nd September, and will arrive on PS4, Xbox One and Switch this winter.
This isometric hack-and-slash features similarly surreal visuals as it's set in the mind of a person recovering from trauma. It's also a musical of sorts, with enemies humming tunes and sound effects tailored to fit the score.
Our Johnny Chiodini put Figment on his list of seven indie games you didn't know you wanted.