Super Smash Bros. 3DS and Wii U Lucas DLC release date
Miiverse stage and Splatoon costume add-ons dated too.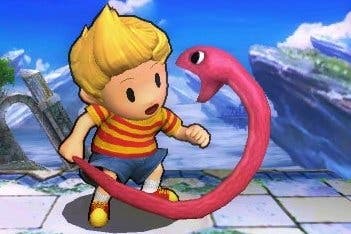 Nintendo will launch Earthbound's Lucas as a downloadable character for Super Smash Bros. on 3DS and Wii U next Sunday, 14th June.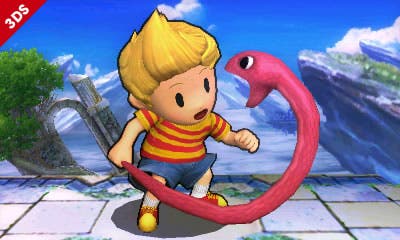 Lucas costs £3.59 on either 3DS or Wii U, or £4.49 as a combo pack for both platforms.
The pint-sized fighter was part of the regular roster for the Wii's Super Smash Bros. Brawl, but was left out of the default Wii U/3DS line-up.
He's the second DLC character to be added to the game after last month's Mewtwo. More characters will be added in the future, with at least some to be determined by fan vote.
The long-awaited Miiverse stage arrives as a free update on the same date. This somehow combines Miiverse comments into a battle stage - perhaps similar to the Pictochat stage in Brawl.
And finally, a set of Splatoon character costumes is also be added, although these are likely not for free. Previous costume items have cost a nominal sum and are available individually or in bundle packs.