Super Mario Odyssey has a live-action music video
Let's see.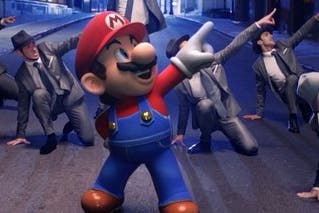 Super Mario Odyssey has a toe-tapping live-action music video, featuring a CGI Mario.
The video is for Odyssey's catchy Jump Up, Super Star! track, which has accompanied many of the game's trailers.
Set in the game's New York-esque New Donk City, Mario boogies with dancers dressed like the fictional locale's citizens. The game's new Capture mechanic, where Mario's hat takes over objects and animals, is also shown off.
Oh, and there's a singer dressed up as damsel in distress turned jazz musician Pauline.
Nintendo debuted three new Mario Odyssey levels at the Nintendo World Championships 2017 last weekend ahead of the game's worldwide launch later this month.
Due to arrive for Nintendo Switch on 27th October, Super Mario Odyssey is looking pretty great.