Super Mario Odyssey - Big Broodal Battle boss fight
How to complete the Bowser's Kingdom objective.
Big Broodal Battle boss fight
Go through the newly opened gates and take the Spark pylon over to the platform with the Souvenir Shop checkpoint.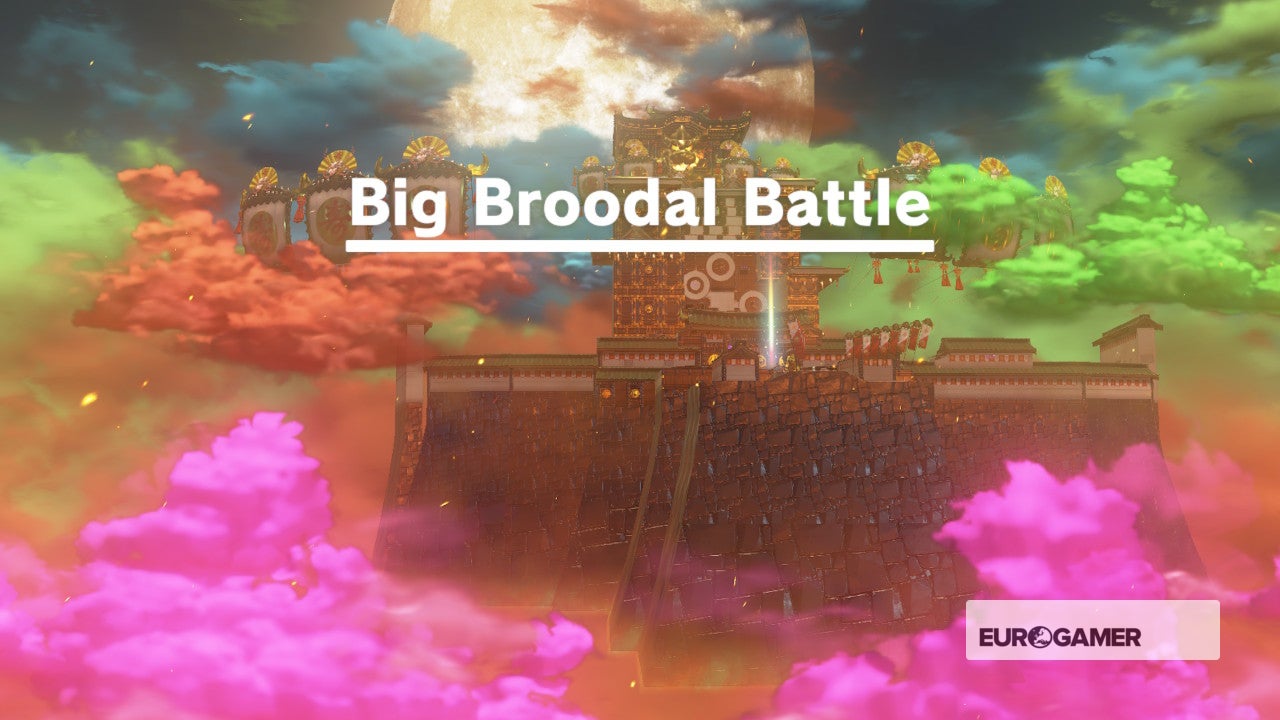 Take the next Spark pylon to the Main Courtyard Entrance checkpoint. Run up the stairs and jump onto the left podium to fight the Mini Broodal.
Boss Battle: Mini Broodal
As with your previous encounter, Mini Broodal will throw two blue spiked bombs in two lots, then she'll throw two larger bombs on chains. You can either hit one of the smaller bombs at her, or hit the chained ones so they wind back and hit her.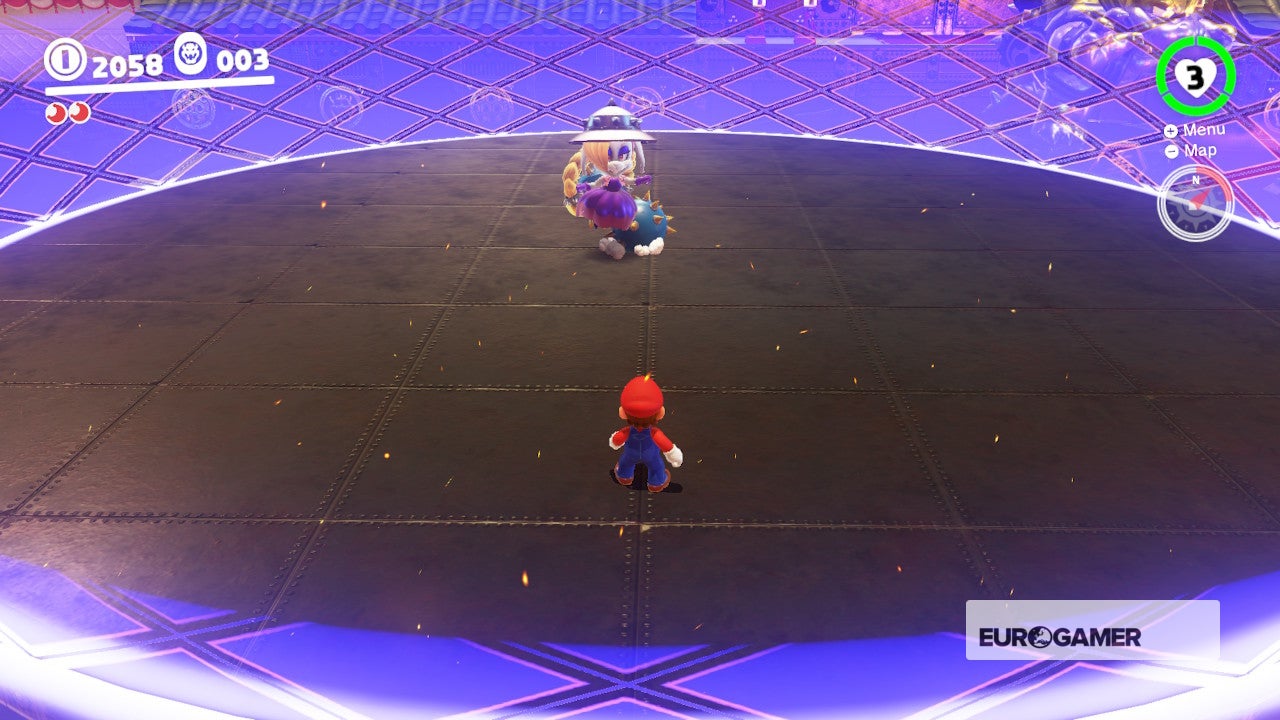 Either way, just hitting her with Capy won't work. When she's down without a hat, jump on her head to cause damage. She'll now jump inside her hat and fly around, dropping bombs that leave pools of magma. These last into the first few seconds of the next phase, so tread carefully.
Repeat this process two more times, and she'll be beat. Onto boss number two…
Boss Battle: Irish Broodal
The Irish Broodal has received an upgrade since your first encounter. He'll start with three hats on his head. Periodically, he'll lie on the floor and use the height of his hats to create a painful red wheel. Knock them off to reduce its size. These hats will now start bouncing around the arena until you hit them again, destroying them.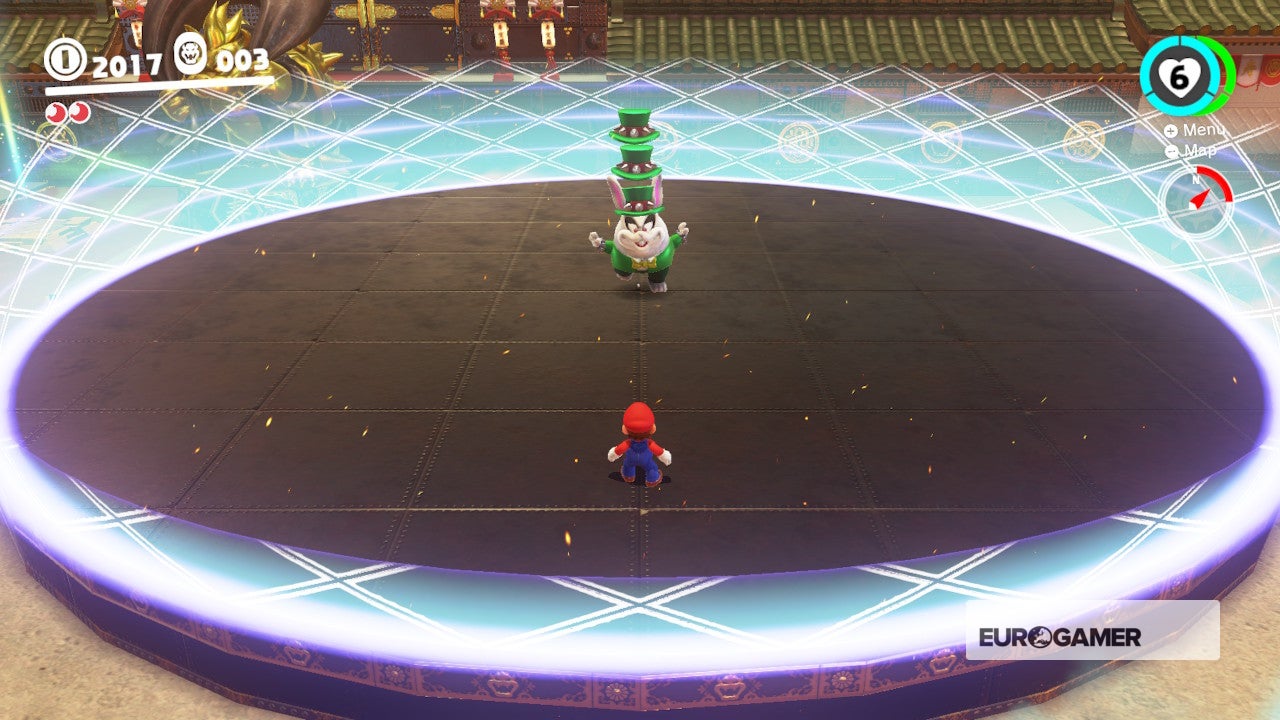 ---
Need more help? Our Super Mario Odyssey guide and walkthrough goes through every objective in each Kingdom, while our Power Moon locations can help you track down the likes of Cascade Kingdom Power Moons, Sand Kingdom Power Moons, Metro Kingdom and New Donk City Power Moons and more collectables. We also have Purple Coin locations for each Kingdom, and if you want to know what to spend it on, we have a hats list, outfits list, stickers list, a souvenirs list as well as a music list to kit out the appearance of both Mario and the Odyssey. Once you've finished the game, check out the free Balloon World update, too.
---
When the boss is hatless, jump on his head. He'll now send out a circle of hats. Again, dodge and hit them individually with Capy. The boss will now have seven hats on his head, so balance hitting the hats of his head (and disposing of them) with dodging the diameter of his red ground attack. When he's hatless, jump on his head again.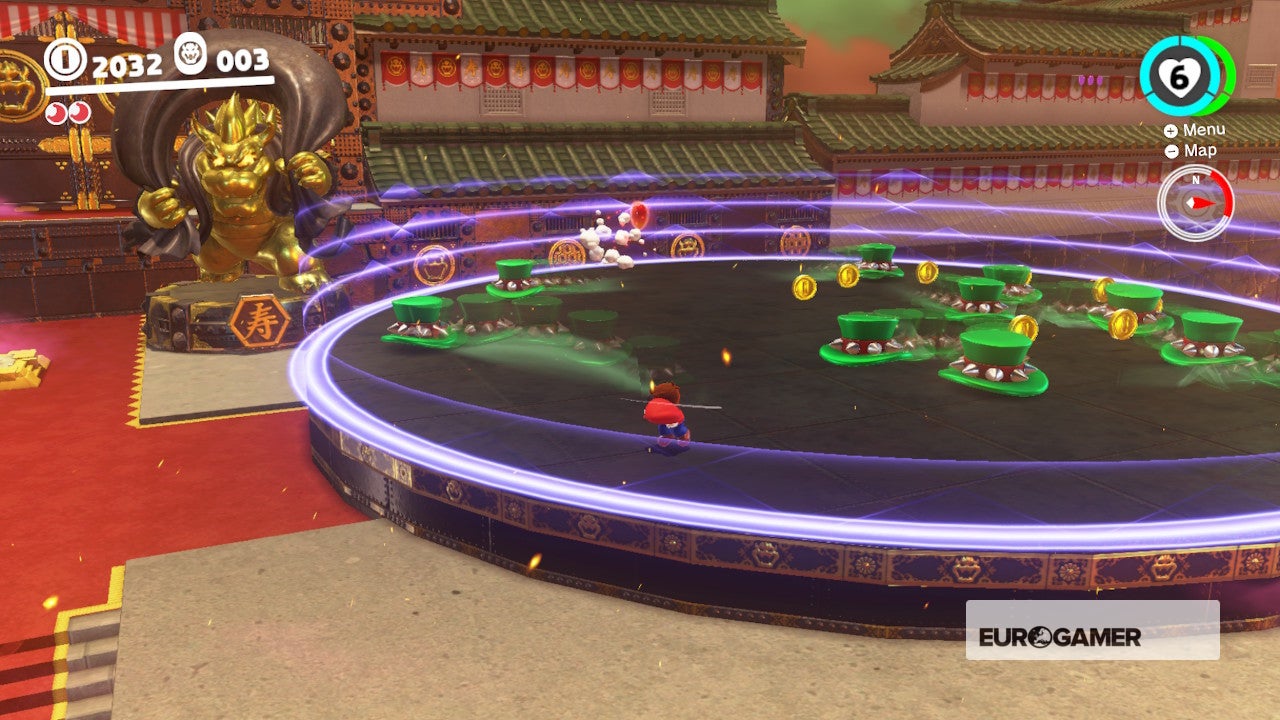 His retaliation attack will be even more hats released from the centre of the arena. When that bit is over with, he'll return with 10 hats on his head. Just keep hitting him and dodging. The range of his ground attack is so vast at this stage you have to get it down. Jump on his head one last time to banish him.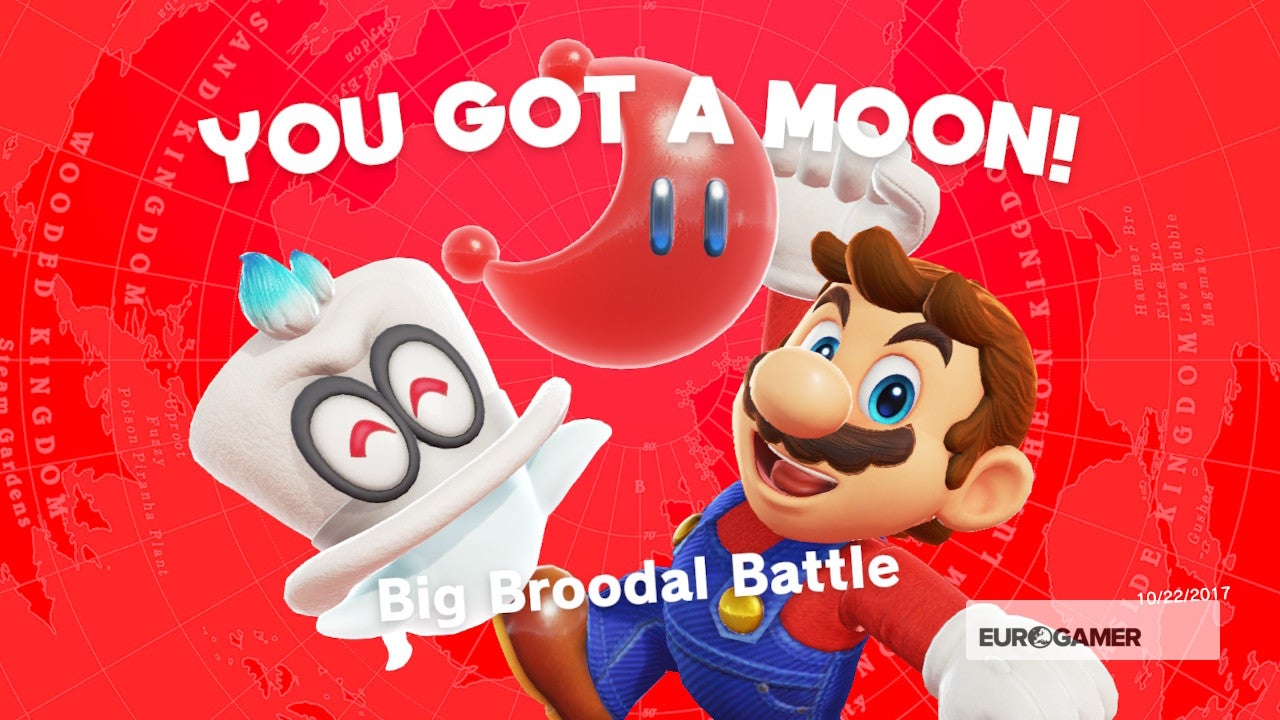 Next up: Super Mario Odyssey - Showdown at Bowser's Castle and how to beat Mecha Broodal
Also see: Bowser Kingdom Power Moons
And:
Also see: Purple Bowser Token locations
Run over to the Moon platform to collect your Moon (Big Broodal Battle).